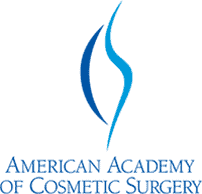 Dr. Mahmoud's Credentials in Cosmetic Gynecology
Dr. Ammar Mahmoud is a world renowned minimally invasive cosmetic gynecological surgeon. He specializes in cosmetic vaginal surgical and non-surgical procedures involving sexual wellness and function.
Member of the American Society of Cosmetic Surgeons
Faculty member of the International Cosmetic Gynecology Conference
Lectures within the US and internationally on the most advanced methods for Labiaplasty
Member of the American Society of Cosmetic Laser Surgery
Actively involved in the field of cosmetic gynecology, providing patients with cutting-edge quality of care and results
A keynote speaker on the latest labiaplasty and vaginoplasty techniques
Read Our Reviews
Check out what our clients are saying about our labiaplasty services on Google.
Abigail Mensah
Where do I begin, Dr. Mahmoud is exceptionally professional, welcoming and very humble. He takes his time to answer all of your questions and is very patient with you. He very knowledgeable and makes you feel like you can be yourself around him and his staff. I would recommend Dr. Mahmoud to anyone and everyone who's looking to enhance their femininity and beauties.
marylou martinez
Great experience! I really love this place. I had my labiaplasty done with Dr Ammar. For sure the best labiaplasty surgeon in nyc. The customer service is top notch. The patient coordinator Jessica is a real gem and she literally held my hand from the consult through the procedure. His assistant Cece was reassuring and attentive. My results are wonderful and I cant say enough about them.
Shantoy Ricketts
I have an amazing experience with dr ammar Mahmoud I got a labiaplasty and fat transfer for value to the vagina,which was pain free and also I'm pleased with my final results.I would recommend anyone to dr ammar and his wonderful caring compassionate staff.
What is Labiaplasty Surgery?
Labiaplasty is a procedure that has been increasing in demand and popularity in the United States. It is a surgical procedure for labia majora and/or labia minora reduction and effectively decreases the size & volume of enlarged or asymmetric labia. This helps achieve improved comfort, sexual satisfaction, symmetry and desired appearance. Patients may seek labiaplasty procedures due to aesthetic and/or functional concerns.
The goal of labiaplasty is individualized to the patient's unique presentation and aesthetic desire. The goal is to achieve genital proportion and harmony for each patient's anatomy. Patient satisfaction of over 90% has been reported in studies from labiaplasty procedures, with patients reporting significant improvement in sexual satisfaction for their partner and self.
Dr. Mahmoud utilizes two gold-standard approaches in our labiaplasty surgery clinic in New Jersey & New York City – the trim technique and the wedge technique.
Labiaplasty Wedge Technique
The wedge technique is a newer and more advanced alternative to trim labiaplasty. During this method, Dr. Ammar makes careful incisions to remove a V-shaped "wedge" from both sides of the labia and then reattaches the remaining edges together.
Main Benefits:
Maintains natural anatomy
Preserves border of labia minora
Avoids stitches at labial border
Less chances of developing scars
Labiaplasty Trim Technique
During trim labiaplasty an incision is made that removes the outer edges of the inner labia, creating improved symmetry by making the inner labia even with the outer labia while removing redundant tissue.
Main Benefits:
One of the most desirable effects of the trim labiaplasty technique is that it eliminates the darkest pigmented part of the labia. For many women, removal of the darker edges is an important cosmetic reason why they choose to have labiaplasty.
The best way to determine which surgical approach is best suited for you is to discuss your concerns and goals with Dr. Ammar during the consultation.
Your Aesthetic Treatments are Now More Affordable
Flexible Payment Options You can Avail at Alinea Medical Labiaplasty NYC
Call our expert today and ask for our financing options to cover your cosmetic gynecological treatments.
*These cosmetic procedures are not covered under insurance.
Clitoral Hood Reduction
Clitoral hood reduction is often performed alongside a labiaplasty. Also called a hoodectomy, it's a surgical technique which reduces the size of the clitoral hood by trimming away excess tissue. Normally the clitoral hood covers the clitoris to protect it from external irritation and friction. For some women, however, excess skin overhang in the clitoral area may cause discomfort, infections and decreased sexual enjoyment. Clitoral hood reduction can be performed on its own or as part of a larger procedure.
Non-Surgical Vaginal Rejuvenation?
In certain cases Dr. Mahmoud may recommend a non-surgical approach to vaginal rejuvenation or combine surgical procedures with non-invasive treatments, such as radio-frequency and laser therapy.
Benefits of Vaginal Rejuvenation
Reduce the size, prominence, or asymmetry of Labia Minora and/or Majora
Treat Pain or Discomfort Associated with Enlarged and Protruding Labia
Improve the Appearance and Function of the Vagina, Vulva, and Labia.
Boost Confidence, Comfort and Quality of Life
Improve Sexual Satisfaction
Book a Free One-On-One Consultation
As a new patient you will receive a comprehensive consultation with Dr. Ammar to ensure the services we offer are well suited for YOU.
We also offer Care Credit, Ally, PatientFi & Cherry Financing which provide a convenient and flexible way to pay for your aesthetics procedures.
Services
Our Treatments
There has never been a better time to take charge of your sexual health and satisfaction. We offer a number of clinically proven surgical and minimally-invasive procedures for vaginal rejuvenation and to boost sexual enjoyment for both women and men.
Ask Our Cosmetic Gynecology and Sexual Disorder Expert
HOW CAN WE HELP YOU? Do you have specific questions about Labiaplasty?
Why Women Have Labiaplasty Surgery?
There are two main reasons why patients seek labiaplasty, an increasingly popular surgical vaginal rejuvenation procedure. These are cosmetic and functional.
Women at any age, whether they've had children or not, who are unhappy with the size, symmetry and appearance of their labia may turn to life-changing labiaplasty surgery to reshape or re-size their vulva.
After surgery, the end result is a more aesthetic appearance of the labia that allows women to exercise, be active and engage in sexual intimacy without the discomfort of certain anatomical irregularities related to the vulva.
The first step in regaining your confidence through vaginal rejuvenation begins with a comprehensive consultation and assessment. Industry-leading gynecologist and Labiaplasty NYC Doctor Ammar Mahmoud will review your medical history and listen carefully to your concerns before recommending a customized treatment plan just for you.
FAQ's
Who is the Ideal Candidate for Clitoral Hood Reduction?

Just like the labia, a woman's clitoral hood can vary in shape and size. Excess tissue or skin overhang of the clitoral hood may lead to masking of the clitoris during intimacy causing a decrease in sexual satisfaction. Similarly, excess skin/tissue may lead to irritation or discomfort during the course of day-to-day activity or exercise. If this is so, then clitoral hood reduction may offer relief. It can also improve the appearance of the clitoral area.
What are the Benefits of Clitoral Hood Reduction?

Clitoral hood reduction can restore balance and the appearance of the female genitalia. The procedure can also improve sexual function and increase the ability to achieve clitoral orgasms.
Who is the Ideal Candidate for Labiaplasty?

Candidates should be at least 18 years of age, be in good general health and have realistic expectations about the surgery.
How can a woman tell if she needs Labiaplasty?

A woman may be a candidate for labiaplasty if she's unhappy or embarrassed with the appearance of her labia. The size, symmetry and appearance of the labia can be affected by many factors. This may be a condition that was present from adolescence or perhaps a problem developed after childbirth or other trauma. If the appearance of the labia interferes with being able to perform physical activity, enjoy sexual relationships or appearance detracts from self-esteem then a labiaplasty may help a woman look and feel better.
How is Labiaplasty performed?

Excess labial tissue will be removed using either the trim or wedge technique, depending on your goals and desired results.
What kind of anaesthesia is used during Labiaplasty?

The type of anesthesia used will depend on what you and your doctor decide. In some cases the procedure can be performed with local anesthetic administered at the surgical site. During this type of anesthesia no pain or discomfort is felt during the surgery and the patient is awake. Additionally, oral medications can be taken to reduce anxiety during the procedure that may exist..

Some patients may prefer general anesthesia via intravenous sedation. This is where the patient sleeps through the entire procedure.
How long does the Labiaplasty procedure take?

The average length of labiaplasty or vaginoplasty procedures is 30-90 minutes.
How many treatments are required for optimal results?

Normally only one treatment session is required.
How long does Labiaplasty take to heal?

You will experience minor discomfort at the surgical site for 1-2 weeks. Immediately after your Labiaplasty procedure you will have dissolvable sutures (stitches) in the treatment area. These will typically dissolve or are removed after 2-3 weeks. Once dissolved, the incision sites begin to blend into the natural vulvar contours, leading them to be almost undetectable.
What is aftercare like with Labiaplasty?

After the procedure and during the healing process you will be required to keep the area clean and dry. A feminine pad can be used if you prefer although tampons must be avoided for 2-3 weeks.

You'll be supplied with detailed post-care instructions for your reference. Additionally, you'll be prescribed pain medication that you can take that as required. Most women are pleasantly surprised by how little pain they experience after their labiaplasty and how simple over the counter pain medication is usually more than adequate for pain control.
What are the possible complications of Labiaplasty?

All surgical procedures have some degree of risk; however, major complications from cosmetic gynecological procedures are relatively rare. As with any surgery, some common risks and bleeding, bruising, swelling and infection. Our specialized team will continue to follow your recovery process and assist as needed. Rest assured, your surgeon will be with you every step of the way to ensure a safe and pleasing outcome.
What is the recovery like post Labiaplasty?

Immediately After Labiaplasty
In most cases, cosmetic gynecology surgery is performed on an outpatient basis and you're discharged shortly after the surgery. Patients may experience a few days of bruising, swelling and numbness. Most patients do not require prescription pain medication but are provided if necessary.

First 1-2 Days After Labiaplasty

You may experience some numbness and temporary discomfort around the incisions which will typically subside within 1 week of procedure. Your comfort level will improve rapidly after the first two days.

Dr. Ammar will see you within 2-3 days at your first postoperative visit.

First Two Weeks After Labiaplasty
You will become more comfortable as the pain and swelling subsides within the first week after surgery, with most of the swelling and bruising resolving after two weeks. Numbness at the incision sites can take several weeks to go away completely. It's normal to experience itching during the healing process.
When is Labiaplasty medically necessary?

When women experience pain or discomfort due to enlarged labia (hypertrophic labia) then a Labiaplasty may be necessary.
Where is the Labiaplasty Surgery Performed?

The procedure is performed in our state-of-the-art facility in New York City.
What kind of doctor do you see for a Labiaplasty?

For best results, women seeking vaginal rejuvenation via Labiaplasty should see an experienced cosmetic gynecologist like Dr. Ammar Mahmoud who, as a surgeon, specializes in vaginal cosmetic procedures.

For questions related to cost of the procedure check out Cost of Vaginal Rejuvenation in New York city.
How long after Labiaplasty can I have intercourse?

Most women can resume sexual activity after 3-4 weeks.
How long after Labiaplasty can you exercise?

Strenuous exercise should be avoided for 2-3 weeks after your procedure.
What are the risks with Labiaplasty?

Labiaplasty is an extremely safe procedure with few risks and side-effects when performed by a qualified medical professional like Dr. Mahmoud. Risks are rare but commonly include: bleeding and swelling.
Can Labiaplasty and Vaginaplasty be done at the same time?
When can I swim after Labiaplasty?

Swimming and bathing are allowed after 3-4 weeks.
How does sex feel after Labiaplasty?

Labiaplasty and Vaginaplasty typically enjoy high patient satisfaction rates and most women are able to notice significant improvement from sexual intimacy if their sexual experience were previously hindered by any issue relating to their labia or vagina.
How much do labiaplasty cost in New York?

On average, the cost of a labiaplasty at our New York City clinic and our Long Island Labiaplasty clinic ranges from $4,500 – $7,500, though this price range varies based on each individual case. It is best to schedule a consultation with Dr. Ammar to inquire whether you are a candidate. To learn more please check out how much does labiaplasty cost in New York.
Labiaplasty NYC News
What to expect when recovering from a labiaplasty
What is the labiaplasty wedge technique?
Vaginoplasty – Risks and Benefits