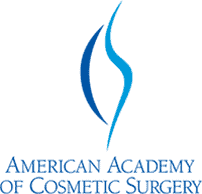 Cosmetic Gynecologist and Sexual Health Expert Dr. Ammar Mahmoud
Top specialist in both surgical and non-surgical vaginal rejuvenation NYC, Dr. Mahmoud offers a highly personalized approach to his patients. He is a leading expert in non-invasive vaginal tightening using the FDA-approved ThermiVa® medical device.
To learn if ThermiVa® vaginal rejuvenation is right for you, we invite you to book a complimentary consultation with Dr. Mahmoud in his convenient NYC location.
ThermiVa® is a Quick Outpatient Procedure
20 minutes
No surgery
No downtime, cleared for activity immediately after ThermiVa®
No general anaesthesia
Minimal discomfort
Read Our ThermiVa® Reviews
Check out what our clients are saying about our thermiva vaginal rejuvenation services on Google.
Vanessa
(Translated by Google) For me it was an extremely good experience, I recommend it one hundred percent, I am more than happy because from all my life I had a self-complex for my situation, thanks to your good medical practice I feel confident in myself, thank you, thank you ,,, (Original) Para mi fue una esperiecias sumamentes buenas , se lo recomiendo cien por ciento, estoy más que feliz porque desde todas mi vida tenía complejo de mi misma por mi situación,, gracias a su buena plactica médica me siento segura de sí misma,, gracias gracias,,,
Shantoy Ricketts
I have an amazing experience with dr ammar Mahmoud I got a labiaplasty and fat transfer for value to the vagina,which was pain free and also I'm pleased with my final results.I would recommend anyone to dr ammar and his wonderful caring compassionate staff.
Ashley
I had an excellent experience with Dr Ammar and his staff. Everyone was very comforting. My needs were accommodated and I felt like they did everything they could to make the procedure as quick and painless as possible. As someone who suffers from anxiety, I was very nervous going in. The staff put me at ease and it was wonderful. I would highly recommend this office and staff. Absolutely the best!
Proven RF Technology
Radiofrequency (RF) heats the inner and outer vagina and vulvar structures to stimulate the production of new collagen, angiogenesis (formation of new blood vessels) and new nerve endings.
Impeccable Safety Record
Unlike vaginal tightening surgery, which carries some risk as with any surgery, ThermiVa® has very few risks and complications associated with the procedure.
ThermiVa® Boosts a Woman's Health & Wellness
ThermiVa® NYC is about so much more than improving the cosmetic appearance of the vagina. ThermiVa® can promote greater confidence and well-being by reducing bladder leakage, boosting blood flow for increased sexual arousal and decreasing vaginal dryness. ThermiVa® is a painless way to build collagen and strengthen vaginal muscles, achieving a more youthful looking and functioning internal and external vagina.
Vaginal Tightening
Radiofrequency (RF) energy stimulates vaginal walls for tissue contraction.
Vaginal Dryness
RF probe boosts blood flow, increasing natural lubrication.
Urinary Incontinence
RF stimulates collagen, giving support to the bladder.
Orgasm Intensity
The clitoral hood and adjacent labia minora become more sensitive, allowing for more frequent and stronger orgasms.
ThermiVa®
Treatment Video
Watch this instructional video to learn what ThermiVa® does for women by the inventor Dr. Red Alinsod
Speak With One of Our ThermiVa® Experts Now
What Happens During ThermiVa® Treatment?
During the procedure, a sterile disposable probe is used to administer therapeutic heat to the vagina and labia minora and majora (these areas can be done separately or in one session). Once the ThermiVa® probe is inserted into the vagina or applied externally over the labia, patients may notice a mild heating sensation that most women report as being extremely comfortable, similar to a warm massage.
Treating the vaginal walls (inside of your vagina) requires the physician to insert the RF wand and to move it around in a circular motion. This is a normal part of the treatment process which can take 15-30 minutes. After the procedure, you can return to your regular activities immediately. Your physician will advise you when to come back for your next treatment (usually after four weeks as part of your initial three sessions).
Verified Customer
I had a labiaplasty performed by Dr. Ammar a month ago. So far I'm so happy with my results. Honestly, I couldn't have chosen a better Doctor to do my procedure. I've always been self-conscious about the size, and I finally decided to do something about it. After doing much research I'm glad to have found Labiaplasty NYC. The staff was very professional, friendly, courteous, and the office was clean and inviting. Dalia and Antonella are so sweet, their attention to my pre-op and after care was incredible, they were very helpful kind and genuine. Dr Ammar is an Amazing surgeon! I can't recommend him enough. From the initial appointment to the final results, I was beyond pleased. He thoroughly explained what to expect before, the day of, and during surgery. He was very accomodating, caring and easy to talk to I was immediately impressed .He took his time to explained everything and answered all my questions. During surgery Dr Ammar and his staff made me feel comfortable and relaxed. Making this experience very pleasant for me. He was extremely gentle and meticulous in his technique. It was practically painless didn't feel a thing. Im glad to have made the decision of getting this done. I feel more confident and secure. I highly recommend this Spa! Thank you Dr. Ammar and everyone at Labiaplasty NYC you guys are great!
by Barbara - From NY 06 July 2020
Verified Customer
I had an excellent experience! I had 2 very large babies and really needed vaginal reconstruction! Dr. Mahmoud really knows what he is doing! I feel like brand new woman! I can't be more grateful or confident- I am restored! Thank you!
by Eileen loveless - From New York 17 April 2020
How it Works
A comfortably designed S-shaped hand piece is inserted into the vagina or applied on the labia
Targeted RF (radio frequency) energy heats the vaginal tissue
The RF energy promotes collagen production
Externally, ThermiVa®'s stimulation will help tighten the labia
Internally, ThermiVa®'s stimulation will help tighten the vaginal walls and rejuvenate tissue
ThermiVa® FAQ's
Am I a candidate for ThermiVa®?

You are an excellent candidate for ThermiVa® if you've had multiple pregnancies, are nearing menopause and have some laxity or incontinence. The procedure is a non-surgical way to tighten the vagina,rejuvenate the surrounding area and boost sexual response. If you are interested in vaginal rejuvenation but are not a candidate for ThermiVa®, Labiaplasty New York additionally offers surgical procedures like labiaplasty and vaginoplasty. If you're curious about the price of labiaplasty or vaginoplasty, book a free consultation to discuss.
Does ThermiVa® treat bladder leakage?

Yes, ThermiVa® offers a non-surgical option for urinary incontinence. Instead of living with the embarrassment of leaking and frequent urination, ThermiVa® can strengthen not only the vaginal walls, but the bladder too.
How many treatments will I need?

Three sessions (one month apart) are normally recommended for optimum results. The improvements last about one year; however, if you come in for maintenance treatments several times a year, your results can last much longer. Your doctor will advise you about how many treatments you will need.
Is there any pain during or after the procedure?

The beauty of ThermiVa® is that it's extremely comfortable. Aside from some heating sensations, patients do not report any pain during the procedure. After treatment you may experience some warmth in the area but it usually resolves within a few hours.
How long does it take to see results?

You should notice some improvement immediately; however, results are cumulative. It can take up to 3-6 treatments to achieve the desired improvement in vaginal tightness and other desired effects.
How soon can I have sex after ThermiVa®?

Your physician will recommend abstaining from any sexual activity for a couple of days to allow the vagina to heal completely from the procedure.
How much does ThermiVa® cost?

The cost of ThermiVa® treatment in New Jersey & Labiaplasty New York ranges from $1000 to 1500.

When undergoing the ThermiVa® procedure, many of our patients elect to undergo procedures. Among these procedures, vaginoplasty is a very common one. The cost of vaginoplasty and ThermiVa® can vary based on several factors, so it's best to consult with Dr. Ammar to learn more.
Does Labiaplasty New York offer a treatment plan for ThermiVa®?

Yes, our recommended treatment plan is three treatments (one treatment per month) for the best results.
TRY THERMIVA® NOW
Speak with a Specialist Now
Call us now to speak with one of our experienced ThermiVa® experts about this exciting and innovative procedure. We are here to answer any questions you may have.