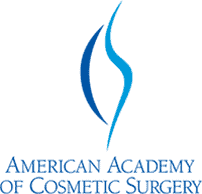 Best Labiaplasty Surgeon in New York City, Dr. Ammar Mahmoud
Labiaplasty Specialist
Dr. Ammar Mahmoud is a highly experienced cosmetic gynecologist in NYC. He has performed over a thousand labiaplasty procedures in his Manhattan NYC clinic. As the best labiaplasty surgeon in New York City, he specializes in industry-leading, minimally invasive labiaplasty surgery procedures.
Dr. Ammar completed his training at St. George's University, where he served as the Vice President of the Medical Honor Society and on the board of the Anatomical Clinical Research Society. He completed his residency at the State University of New York Downstate, where he continues to serve as a clinical associate professor.
Dr. Ammar is also a reputed lecturer and keynote speaker on the most advanced methods of labiaplasty within the United States and internationally. Dr. Ammar is the head of the Scientific Committee on the board of directors for the International Congress of Cosmetic Gynecology. He also serves as Key Opinion Leader for Candela Medical Lasers on the use of CO2 fractional lasers in vaginal rejuvenation and surgery.
Dr. Ammar's passion, expertise and commitment to being positioned at the cutting edge of minimally invasive labiaplasty & vaginal rejuvenation procedures distinguish him as a top labiaplasty surgeon in New York City as well as abroad.
Head of the Scientific Committee and Board of Directors for the Annual International Conference on Cosmetic Gynecology
Lecturer at the International Society of Cosmetic Gynecology 2022
Member of the American Society of Cosmetic Surgeons
Member of the American Society of Cosmetic Laser Surgery
Member of the American Society of Liposuction Surgery for Labia Fat Transfer
Key Opinion Leader for Laser Vaginal Rejuvenation for Candela Medical Lasers
Trusted By Women Seeking Enhanced Intimate Health and Confidence
At Alinea Medical, Cosmetic GYN procedures like Labiaplasty have been empowering women for years by making them feel more confident and beautiful, and eliminating discomfort stemming from the most intimate areas of their bodies.

Our clinic strives to provide patients with a seamless and comfortable pre and post-operative experience so they feel at ease throughout the process.
Free One-On-One Consultation
High Patient Satisfaction
Call Today To Schedule a Private Consultation
We Offer Multiple Financing Options
To Help You Achieve Your Cosmetic Intimate Health & Aesthetic Goals on a Budget
Gold-Standard Labiaplasty Procedures
Labiaplasty is a minimally invasive procedure which corrects labial hypertrophy of the labia minora. It reduces the length of the inner labia so that it does not protrude beyond the outer vaginal lips (labia majora). Labiaplasty is performed using laser and radiofrequency knife instead of traditional surgical blade or scalpel. This technique allows for faster healing and more natural-looking results. Performing a labiaplasty is the only way to accurately and specifically change the appearance of the labia minora. Results from non-surgical techniques to shrink the labia minora are not as precise and are limited in how much they are able to reduce labial size and appearance.
The procedure for labia minora reduction offers relief from discomfort caused by excess labial skin, such as chafing during exercise or pain during intimacy. Labiaplasty also improves the aesthetics of the vaginal area by creating symmetry in the labia and reducing excess skin for a pleasant, more tucked-in appearance. Labiaplasty is the most common elective female genital cosmetic procedure in the United States. Our labiaplasty clinic in Long Island & New York City specializes in providing industry-leading labiaplasty procedures to our patients looking for improvements in aesthetic appearance and functionality with minimal recovery time.
Trim Labiaplasty Technique
The trim labiaplasty (aka curvilinear) technique is a commonly performed labiaplasty procedure among cosmetic surgeons worldwide. With this technique, the labia minora (inner labia) is shortened and thinned to achieve a natural-looking, symmetrical appearance. This is a time-tested procedure with very high success and patient satisfaction rates.
The trim technique is a relatively straightforward procedure. The surgeon creates a curved linear cut along the outer edges of the labia to remove the excess tissue. When healed, the labia minora will remain within the natural folds of the labia majora. The procedure can be performed under local or general anesthesia according to the patient's preference. One benefit of this technique is the ability to remove pigmented or thickened edges of the labia minora from top to bottom, leaving the labia thinner and uniform in color. This look is preferred by women who want a more petite look. It also has more flexibility to correct asymmetries between right and left labia.
Wedge Labiaplasty Technique
The wedge labiaplasty technique is often prescribed to patients who require labia minora surgery due to enlarged inner labia, resulting in protrusion, discomfort, and functional limitations.
It is an alternative to the trim labiaplasty technique; this procedure involves removing a V-shaped "wedge" from both sides of the labia and suturing together the remaining edges.
This technique maintains the edges of the labia for women who desire a natural contour. It allows the incision to be positioned on the inner labia rather than the edge and as a result, hidden from sight. A modification of this technique called the Z-plasty technique may also be performed in some cases. Depending on the patient's preference, the wedge labiaplasty procedure can be performed under local or general anesthesia.
Book a Free One-On-One Consultation
As a new patient, you will receive a FREE in-depth consultation with the best labiaplasty surgeon in New York City, Dr. Ammar to determine the optimal labiaplasty technique for you.
We offer Care Credit, Ally, PatientFi & Cherry Financing as a convenient way to pay for your labiaplasty procedure.
Read Our Reviews
Check out what our clients are saying about our labiaplasty services on Google.
Eliz Fan
Made me feel super comfortable. Very straight to the point. Highly recommend. 💯
Carol H
The best!!!! Affordable prices, lovely staff members. They offer a variable of different services. Dr. Mahmoud is amazing. I did various procedures and i'm very happy with the results
Maria Aracena
I'm in love with my results! 😍 Dr. Ammar is such a kind person. Definitely the best when it comes to aesthetic!
Why Choose Labiaplasty Surgery?
It is important to understand that there is no correct size or shape for a woman's labia, since everyone is unique. As long as the labia do not negatively impact day-to-day living, there is no medical cause for concern. However, if excess labial tissue is getting in the way of normal function or self-esteem it is very beneficial to consider a life-changing labiaplasty procedure.
Labia minora hypertrophy (large/protruding labia) can result from simple genetics, weight loss, aging, childbirth, or other trauma, and pose both aesthetic and functional challenges.
Self-consciousness about the appearance of one's labia can cause emotional distress during intercourse. There may also be physical discomfort as a result of labial hypertrophy such as chafing during exercise and sexual activity, and more frequent urinary tract infections.
Labiaplasty can help significantly boost confidence and provide freedom from daily discomfort, thereby greatly improving quality of life for many women. Labiaplasty offers aesthetic and functional solutions by:
Reducing the size of the inner labia to prevent protrusion beyond the outer labia, thereby reducing daily discomfort caused by chafing and friction
Correcting labial asymmetry, where one side of the labia is enlarged or hangs down
Removing thickened or pigmented outer edges of the labia minora for increased comfort and confidence during intimacy
Eliminating excess labial tissue and restoring sensation to the clitoris and vaginal opening for increased pleasure during intercourse
Rejuvenating and tightening labia which have become lax due to a decrease in collagen and elastin
Vaginal Rejuvenation Services
Your vaginal rejuvenation journey begins with a FREE in-depth assessment and consultation with a labiaplasty specialist in NYC. Other treatments offered include;
Dr. Ammar will review your medical history and listen carefully to your concerns and desired results before recommending a customized treatment plan.
Procedures that Complement Labiaplasty
Due to advancements in gynecological cosmetic surgery, there has never been a better time to take charge of your sexual health and satisfaction. At Labiaplasty NYC, we offer industry-leading and clinically proven procedures that can be performed simultaneously with your labiaplasty surgery.
Labiaplasty Cost in New York City
Depending on individual patient requirements, the average cost for labiaplasty at our advanced GYN clinic in New York City ranges from $4000 to $6800. However, the final price can only be determined based on the complementary procedures.
We also offer packages with complementary procedures to help make your vaginal rejuvenation goals more affordable. For more information, please visit our page on how much labiaplasty costs in New York.
Labiaplasty Success Rate
One landmark study1 concluded that 91.3% of patients who underwent the labiaplasty procedure felt "more satisfied" with their genital appearance, and that labiaplasty was effective in improving genital appearance and sexual satisfaction due to increased confidence.
Labiaplasty can also help eliminate discomfort while wearing tight-fitted clothing or when engaging in physical activities such as sexual intercourse or exercise.
Talk to our specialist to find out how this safe and effective procedure can benefit you.
Verified Customer
I had a labiaplasty performed by Dr. Ammar a month ago. So far I'm so happy with my results. Honestly, I couldn't have chosen a better Doctor to do my procedure. I've always been self-conscious about the size, and I finally decided to do something about it. After doing much research I'm glad to have found Labiaplasty NYC. The staff was very professional, friendly, courteous, and the office was clean and inviting. Dalia and Antonella are so sweet, their attention to my pre-op and after care was incredible, they were very helpful kind and genuine. Dr Ammar is an Amazing surgeon! I can't recommend him enough. From the initial appointment to the final results, I was beyond pleased. He thoroughly explained what to expect before, the day of, and during surgery. He was very accomodating, caring and easy to talk to I was immediately impressed .He took his time to explained everything and answered all my questions. During surgery Dr Ammar and his staff made me feel comfortable and relaxed. Making this experience very pleasant for me. He was extremely gentle and meticulous in his technique. It was practically painless didn't feel a thing. Im glad to have made the decision of getting this done. I feel more confident and secure. I highly recommend this Spa! Thank you Dr. Ammar and everyone at Labiaplasty NYC you guys are great!
by Barbara - From NY 06 July 2020
Verified Customer
I had an excellent experience! I had 2 very large babies and really needed vaginal reconstruction! Dr. Mahmoud really knows what he is doing! I feel like brand new woman! I can't be more grateful or confident- I am restored! Thank you!
by Eileen loveless - From New York 17 April 2020
Book a FREE One-On-One Consultation
We are pleased to provide our new patients with a comprehensive consultation before beginning treatment to ensure that our services are suited to your individual needs.
Additionally, we offer Care Credit, Ally, PatientFi & Cherry Financing that provide convenient and flexible ways to pay for your aesthetic procedures.
Labiaplasty FAQ's
What is labiaplasty?

Labiaplasty is a surgical procedure that helps reshape or resize a woman's labia minora (inner vaginal lips of the female genitalia) for a neat, tucked-in appearance. The procedure is intended to enhance the aesthetics and functionality of the vagina for increased confidence and comfort during day-to-day activities.
How long does the labiaplasty procedure take?

A labiaplasty procedure typically takes about 30-90 minutes. The time taken will depend on whether you are altering only the labia minora or if you opt for additional, treatments or procedures. Often, patients choose to combine labiaplasty with other vaginal rejuvenation procedures such as: clitoral hood reduction, vaginal fat transfer or vaginal tightening. Additional treatments and procedures will increase the length of time of the appointment.
How long is the labiaplasty recovery timeline?

Recovering from labiaplasty typically takes approximately four to six weeks. You may experience pain and swelling for the first 2-3 days. By the end of the first week, however, the pain experienced will be minimal. Absorbable sutures will typically dissolve after 1-2 weeks.
What is recovery like after labiaplasty?

Following a Labiaplasty

Cosmetic gynecology surgery is most often performed on an outpatient basis, which means that you will be discharged shortly following the procedure. For a few days after the procedure, you may experience bruising, swelling, and numbness. Most patients do not require prescription pain medication, but if you do, we will be sure to prescribe them.

The First 1-2 Days Following Labiaplasty

There may be some numbness and temporary discomfort around the incisions, but this should subside within a week. Your surgeon will see you within 2-3 days after surgery for your first post-operative visit.

The First Two Weeks After Labiaplasty

Within one week of the surgery, you will become more comfortable as your pain and swelling decreases. Within two weeks, most swelling and bruising will have disappeared. Numbness at the incision site may take several weeks to subside. It is also not unusual for you to experience itching while the wound is healing.
Who is an ideal candidate for labiaplasty in New York City?

Labiaplasty is an elective procedure. There is no standard shape or size for the labia majora and labia minora. Some reasons that women opt for labiaplasty include:

Having physical discomfort while sitting, exercising, or during intercourse
Being embarrassed by irregular labial size or appearance
Inability to wear certain kinds of clothing, especially fitted clothing
Having postpartum labial tears that interfere with daily life

Candidates should be at least 18 years old and in good general health to qualify for a labiaplasty.
When is labiaplasty a medical necessity?

It may be necessary to undergo a labiaplasty if your enlarged labia (hypertrophic labia) causes you pain or discomfort during intimacy, while exercising, or as you go about your daily life.
How is a labiaplasty performed?
What kind of anesthesia is used during labiaplasty?

You can discuss with your surgeon before deciding on the best type of anesthesia. Sometimes, a local anesthetic applied directly to the surgical site will suffice. In this type of anesthesia, the patient remains awake during the process and experiences very little pain or discomfort. Additionally, oral medications are available for patients who want to minimize their anxiety during the procedure.

Some patients may choose to undergo general anesthesia via intravenous sedation; with this method, the patient sleeps throughout the procedure. The doctor will evaluate your health and discuss your expectations, so you can make an informed decision about what to expect for each type of anesthesia.
What is the aftercare like for labiaplasty?

Labiaplasty is typically performed as an outpatient procedure, which means you can recover at home. Nevertheless, it is still a surgical procedure. The labia will be quite sore and swollen for a few days and it may be advisable to take a week off from work.

We will provide you with detailed post-care instructions. We will also prescribe antibiotics to reduce the risk of infection and anti-inflammatory medications to reduce the pain. Following the procedure, patients are usually advised to:

Avoid friction and excessive pain by wearing loose clothing
Reduce pain by taking a salt or sitz bath
Stay away from strenuous activities and exercise
Avoid tampons and sex for at least four to six weeks
Keep the area clean and dry following the procedure and throughout the healing process
Place an ice pack to the affected area to reduce soreness
Keep the bottom elevated to reduce swelling
What are the possible complications of labiaplasty?

Swelling: Swelling generally occurs in the immediate post-operative phase. We will provide analgesics to help you manage the pain.
Wound-related complications: Some patients may experience delayed wound healing. Not taking your antibiotics regularly can also result in wound infections.
Hematoma: An after-surgery hematoma is relatively rare. It results from excessive bleeding and the accumulation of blood and fluid under the skin. A hematoma requires close monitoring and may need to be drained by your surgeon.
Asymmetry: In the immediate days following surgery, you may experience some asymmetry but this usually resolves itself.
Changes in sensation: Though sensation may change after a labiaplasty, it generally resolves itself as the swelling subsides. Permanent numbness is very rare.
Scarring: It is rare for this area of the body to develop abnormally thickened scars, but scars can become tender and cause discomfort. Speak with your surgeon to view close-up before and after photos of our labiaplasty patients.

You can rely on our specialized team to monitor and help you throughout the recovery process. Your surgeon will be with you every step of the way to ensure a safe and satisfying outcome.
What kind of doctor do you see for labiaplasty surgery?

If you are interested in labiaplasty or other forms of vaginal rejuvenation, you should schedule an appointment with an experienced plastic surgeon like Dr. Ammar Mahmoud, a specialist in cosmetic vaginal surgery. It is best advised to get the procedure done correctly on the first attempt since a labiaplasty revision may not always help achieve the desired results.
When can you have intercourse following labiaplasty surgery?

Intercourse must be avoided for approximately 4 to 8 weeks after labiaplasty. Friction during the early recovery stage could compromise the surgical outcome. It is important to avoid all sexual contact while the area is tender, swollen, and potentially painful. You should follow your body's lead and refrain from any activity that causes stress to the surgical site.
How does sex feel after undergoing the labiaplasty procedure?

Typically, labiaplasty procedures are well received by patients. Most women will notice a significant improvement during sexual intimacy if their labia or vagina had previously hindered them.
How long after labiaplasty can you exercise?

Avoid strenuous activity for at least four weeks after surgery. This includes running, weight lifting, and swimming. Consider using a step machine and going for gentle, slow walks.
Can the labiaplasty and vaginoplasty procedures be performed simultaneously?

Yes, both procedures can be performed at the same time.

Find out how much vaginoplasty costs in New York City by visiting our Vaginoplasty page.
How much does labiaplasty cost in New York City?

Prices may vary depending on each individual's requirements. On average, the cost for labiaplasty ranges from $4000 to $6,800 at our New York City clinic. We also offer packages with complementary procedures; please find the details on our labiaplasty cost in New York City.

To find out if you are a good candidate for this procedure, schedule a consultation with Dr. Ammar.