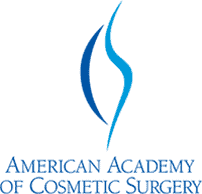 Why Choose Our Renowned Gynecology Center for Vaginal Fat Grafting
Our top-rated, industry-leading women's cosmetic gynecology center in New York City specializes in the Gold-Standard labia fat transfer procedure, also referred to by patients as labial puffing. This highly demanded vaginal fat grafting procedure involves harvesting fat from one area of the body – such as the inner thighs- and transferring the it to the labia majora (outer labia) to provide a fuller appearance or replace lost volume.
Dr. Ammar Mahmoud is gynecologic surgeon specializing in women's cosmetic surgery. As one of New York City's most qualified vaginal aesthetics surgeons, you can trust Dr. Mahmoud to provide the highest standard of care when it comes to vaginal fat grafting.
Dr. Mahmoud is a member of the following distinguished organizations:
The International Cosmetic Gynecology Congress, Chairperson and Faculty member
The American Society of Cosmetic Surgeons
The American Society of Cosmetic Laser Surgery
The American Society of Liposuction Surgery
Dr. Mahmoud implements the latest advancements in liposuction techniques known as VASER liposuction, a minimally invasive gentler technology to harvest fat. By using sound waves that target only fat, VASER liposuction leaves your healthy connective tissue and skin unharmed. The procedure can be performed under local anesthesia and recovery is faster when compared to alternatives. VASER liposuction also allows for better fat preservation leading to better results.
Why Transfer Fat to Your Labia Majora?
The purpose of this procedure is to add volume and plumpness to your labia majora, also known as your vaginal lips. This will help enhance the skin's appearance, reduce sagging and eliminate wrinkles.
The treatment consists of harvesting a small amount of your own fat adipocytes in order to provide your vagina with a more youthful appearance.
Sagging or wrinkled skin can be caused by the following conditions:
Genetics
Aging
Post-natal changes
These factors can also cause the labia minora to protrude past the labia major, creating an open or flabby appearance. A labial fat transfer helps conceal the labia minora and improve the aesthetics of the vagina. Overall, the procedure can help you achieve a more youthful and symmetrical look.
An alternative to vaginal fat transfer is using vaginal fillers or vaginal lip injections treatment. While vaginal fillers (a.k.a. labial fillers) also provide similar results, vaginal fat transfer has longer-lasting results.
Read Our Reviews
Check out what our clients are saying about our vaginal fat transfer services on Google.
Trecia
It was a wonderful experience. I'm usually very shy and nervous with my regular doctors, but I did not experience any of that with Dr. Ammar or his staff; they are true professionals, and made me feel very comfortable during my visits and procedure. The facility is very clean, up to date, and my procedure was a breeze.
Justine Rios
I usually don't leave reviews but they deserve one! I found them by doing research on what doctor had best results & he was a doctor that had the best. When I came in the staff was very welcoming & friendly. The doctor took a look at me & he made me feel comfortable & told me what he can do to give me the results I wanted. Also, the staff gets back to you ASAP if you have any questions. The day after of the surgery I didn't even feel nervous because I knew I was in good hands. I just got my labiaplasty done on 2/18/21 & it's swollen but still looks great, you can see a big difference. I know once I'm completely healed it's going to look even better. If you're looking to get it done you will not be disappointed with this doctor.
Danisha Rodriguez
I am not one to write reviews on anything but I have to say I love my results! I got Labiaplasty done in August 2020 and I'm really content with how it came out. Antonella, Dalia and Dr. Ammar Mahmoud were incredibly heartwarming and projected a sense of comfort. I felt relaxed with the staff. I've always thought that initial impression is always the most important, as the staff and ambience speaks for the overall treatment experience. Dr. Mahmoud explained and answered all of my concerns as this procedure was something I've been contemplating for years after having a child who is now almost 12 years old. Antonella was awesome! She made sure I was comfortable, and was active with all of my random questions at a great speed time. Also, I received the O-shot. Words cannot explain how amazing it is!! Keeps you very active intimately and produces an unexplainable desire with your partner. Highly recommend this clinic for labiaplasty and o-shot as this is the procedure I received. Thank you Alinea Clinic!
The Benefits of a Labia Fat Transfer Procedure
The benefits of labial puffing/vaginal fat transfer include:
Natural Results
Fat transfer to the labia majora allows for a smoother and tighter look. Since there are no stitches or cuts involved, there will be no scarring of the labia or vaginal area. This enhances the natural look of the vagina, making it appear fuller and smoother.
Concealing Unattractive Bulges
A fuller labia majora can help with concealing a prominent labia minora, helping to decrease discomfort during intercourse and when wearing tight-fitting clothes. You can also achieve similar short-term results with a vagina lip injections treatment.
Improved Appearance
Fat contains a high number of adipocyte derived components, which are harvested along with the fat. They are both transferred to the labia majora, during which these components act to improve skin tone and texture, making the skin appear younger and healthier for years to come.
More Confidence
With this procedure, patients gain a more positive attitude about the appearance of their vagina. Intercourse is more enjoyable and less stressful when you are confident about yourself. As a result, intimacy can be much more satisfying for both partners.
Better Sex
By providing a layer of fat in the labia majora, labial puffs can improve comfort during intercourse. The fat added to the labia majora may reduces the labia minora's exposure. As a result, friction can be reduced leading to improved and sexual pleasure.
Minimally-Invasive Procedure
There are no cuts, stitches or sutures involved in the area of the vagina. The entire procedure takes approximately 45 minutes. Post-procedural downtime is minimal and you can usually resume intercourse after 1-2 weeks.
The Labial Fat Transfer Process
Labial fat transfer is a minimally invasive and relatively painless procedure. Here are the steps we follow at our New York City cosmetic gynecological clinic for labial puffing:
During your initial consultation, we will present you with multiple examples of the amount of fat that can be transferred and the final result that can be achieved. We ensure that the amount of fat we transfer helps you achieve the desired result. Even if the amount of fat transferred is minimal, it can be very effective at reducing laxity and wrinkles. Sometimes, to reduce the appearance of a protruding clitoral hood and labia minora, we may transfer a larger amount of fat.
Using VASER liposuction, we will collect approximately 50-100 millilitres of fat. VASER is unique because it fragments fat using ultrasound waves, causing less damage to the surrounding tissue. Consequently, the results are smoother and more aesthetic. Generally, the fat is obtained from the inner/outer thighs of one or both legs. The amount removed is so minimal that there is no visible difference. The fat is then filtered to extract the healthiest portions.
Using precise techniques, we harvest the fat and prepare it for transfer into the labia majora. We use minuscule cannulas that are similar to those used in injectable dermal fillers. You will feel little to no pain during the process. It is estimated that 60 -70 percent of the transferred fat will remain forever allowing for this to be a truly one-time procedure with life long satisfaction.
In most cases, you may return to work in as little as 3 days. It is usually recommended to wait 1-2 weeks before returning to exercise or sexual activity.
Labia Puff Treatments
We offer the following options to patients requesting labia puffs in New York:
Dermal Filler Treatment
For immediate results, we might use an injectable hyaluronic acid filler like Juvederm or Restylane. These vaginal fillers increase the volume of the labia majora bilaterally. It is estimated that this treatment's effects last about 12 months. It is recommended for patients who are:
Not good candidates for fat harvesting
Unsure of the long-term results of labial puffs
Fat Transfer to Labia Majora
For long-term labia fat transfer treatment, adipocytes are harvested from the patient's own body and transferred to the labia majora. The results last longer than with dermal vaginal fillers and the overall appearance is more natural. Since the procedure is minimally invasive, the labia majora will have an unblemished appearance.
Related
Procedures
Many patients who come in for labial puffing also choose to undergo additional treatments. Here are a few treatments that patients often receive along with labial puffing in New York City.
Cost of Fat Transfer to the Labia Majora
The cost for a dermal vaginal filler treatment can range from $1600 to $3000, while a fat transfer ranges from $4000 to $6000.
Verified Customer
I had a labiaplasty performed by Dr. Ammar a month ago. So far I'm so happy with my results. Honestly, I couldn't have chosen a better Doctor to do my procedure. I've always been self-conscious about the size, and I finally decided to do something about it. After doing much research I'm glad to have found Labiaplasty NYC. The staff was very professional, friendly, courteous, and the office was clean and inviting. Dalia and Antonella are so sweet, their attention to my pre-op and after care was incredible, they were very helpful kind and genuine. Dr Ammar is an Amazing surgeon! I can't recommend him enough. From the initial appointment to the final results, I was beyond pleased. He thoroughly explained what to expect before, the day of, and during surgery. He was very accomodating, caring and easy to talk to I was immediately impressed .He took his time to explained everything and answered all my questions. During surgery Dr Ammar and his staff made me feel comfortable and relaxed. Making this experience very pleasant for me. He was extremely gentle and meticulous in his technique. It was practically painless didn't feel a thing. Im glad to have made the decision of getting this done. I feel more confident and secure. I highly recommend this Spa! Thank you Dr. Ammar and everyone at Labiaplasty NYC you guys are great!
by Barbara - From NY 06 July 2020
Verified Customer
I had an excellent experience! I had 2 very large babies and really needed vaginal reconstruction! Dr. Mahmoud really knows what he is doing! I feel like brand new woman! I can't be more grateful or confident- I am restored! Thank you!
by Eileen loveless - From New York 17 April 2020
LEARN MORE ABOUT THE LABIAL PUFF PROCEDURE
Book a Free One-On-One Consultation
Get the look you've always wanted and boost your confidence with labia puffing. Book an initial consultation by filling out our secure request form. We can't wait to discuss your aesthetic goals and provide you with a natural solution.
FAQ's
How much fat will need to be transferred?

The amount of fat we transfer depends purely on the patient's final goal. Our highly qualified surgeons will use their experience and expertise to determine the optimal amount. Our highly qualified surgeons will use their experience and expertise to determine the optimal amount, depending on whether you simply want to reduce sagging in the region or completely hide the labia minora and vaginal opening.
When can I resume regular work and exercise?

You can return to work and your regular day-to-day activities three days after your labia puffing procedure.
Will my results appear natural or will the fat transfer be overdone?

Labial puffs are tailored to appear natural and understated to the point where new sexual partners do not realize you've had any work done. Results are often so natural that even an experienced gynecologist will not be able to tell that you've had a cosmetic procedure performed.
If I don't like the results, can I reverse the treatment?

Absolutely; we can always dissolve the hyaluronic dermal fillers using an injectable enzyme (hyaluronidase), breaking down the filler within hours. You also have the option to remove fat via liposuction techniques if you're not satisfied.
Are there any incision holes or scars that are left from the procedure?

There will be no scars or incision holes. Our labial puffing specialists use cannulas the size of a needle to push the fat through. There will be no scarring or incision marks whatsoever.
What will my vulva look like right after the procedure?

You should expect to have a normal amount of swelling immediately after this procedure, with no appreciable tenderness. The inflammation only lasts 24 hours though. It takes up to two to three weeks for complete aesthetic recovery. We will provide post-treatment instructions to ensure a successful recovery.
How long must I wait before engaging in sexual activities?

You can return to sexual intercourse five days after your fat transfer procedure.
Do I need to repeat this procedure?

If you receive a labia fat transfer from our clinic, you will not need to repeat this procedure as the results last for a lifetime. If you elect to have a dermal filler treatment, you will need to repeat this procedure after a year.
If I don't do a follow-up procedure, will the appearance deteriorate? Will my skin loosen or sag?

If you receive the dermal filler treatment, the results will last approximately 12 months and then revert to its previous state. However, if you choose the fat transfer procedure, there's no risk of the labia majora's appearance deteriorating. On the contrary, the treatment will delay natural aging and maintain a youthful appearance in the area for years to come.
Can this procedure be performed if I have genital warts?

Yes, a labia fat transfer can be performed if you suffer from genital warts or the herpes simplex virus. We will provide you with antiviral medication to help decrease the chance of an outbreak. We can also remove any genital warts present with a precise, cutting-edge laser.
Do you recommend any products to improve the sagging, volume or texture of the labia majora?

Many products promise to help improve the sagging, volume, and texture of the labia majora due to aging or other factors. However, none of them have been proven to give the same incredible results as dermal fillers or fat transfers. Due to the lack of clinical evidence, we do not recommend any specific creams. If you want to improve the vaginal skin's appearance further, we can bleach the labia majora using industry-leading laser technology or peels.
Am I a good candidate for labial puffs?

You're a good candidate for labia puffs if you are:

In good overall health
Looking for an improvement in the appearance, size or volume of your labia majora
Realistic about the results of this procedure

In your initial consultation, we will determine if you're a good candidate for labial puffing.
CONTACT US
Speak with a Cosmetic Gynecology Expert Now
Call us now to speak with one of our experienced specialists about labial puffing. We are here to answer any questions and address your concerns about this exciting procedure.