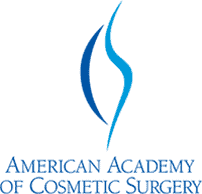 Why Women Choose Labiaplasty
Women seek out labiaplasty for aesthetics, hygiene, comfort and functional reasons. Childbirth, pregnancy, and aging can cause the vagina, particularly the labia minora, to elongate, enlarge and become less symmetrical. For some women, the excess labia tissue can rub against the inner thighs and cause discomfort during exercise or sexual activity and increase the chances of urinary tract infection. Our Long Island labiaplasty procedure has several important benefits:
Restores labia back to youthful condition after childbirth or weight loss
Rejuvenates labia and reverses the effects of aging
Makes the labia more symmetrical and attractive
Restores clitoral and vaginal sensation by removing excess labia tissue, leading to greater intimacy
Eliminates discomfort felt when wearing tight clothing such as underwear, pants, and swimsuits
Improves vaginal hygiene
Boosts confidence and body positivity
Reduces irritation caused by enlarged labia
Meet Dr. Mahmoud
Cosmetic GYN Surgeon & Expert in Minimally Invasive Labiaplasty in Long Island NY
Dr. Ammar Mahmoud is a world renowned cosmetic gynecological surgeon, highly experienced in minimally invasive labiaplasty surgery, and other complimentary aesthetic GYN procedures to provide natural-looking, life-changing results to his patients.
Having provided labiaplasty for thousands of patients, Dr. Ammar is an expert in the field of minimally invasive labiaplasty surgery. He is passionate about his work and is committed to providing his patients with leading techniques in labiaplasty surgery for optimal results and minimal healing time.
Dr. Ammar currently serves as a clinical associate professor at the State University of New York Downstate. He also served on the board of the Anatomical Clinical Research Society and the Medical Honor Society of St. George's University, where he completed his medical training.
Dr. Ammar is a distinguished labiaplasty surgeon who has helped patients from Long Island, New York, and around the world achieve optimal sexual wellness, and restored confidence.
Head of the Scientific Committee and Board of Directors for the Annual International Conference on Cosmetic Gynecology
Lecturer at the International Society of Cosmetic Gynecology 2022
Member of the American Society of Cosmetic Surgeons
Member of the American Society of Cosmetic Laser Surgery
Member of the American Society of Liposuction Surgery for Labia Fat Transfer
Key Opinion Leader for Laser Vaginal Rejuvenation for Candela Medical Lasers
Read Our Reviews
Check out what our clients are saying about our labiaplasty services on Google.
How Labiaplasty Procedure Works
Labiaplasty Wedge Technique
Labiaplasty Trim Technique
Labiaplasty is a procedure that takes about an hour long to complete and requires no overnight stay. The procedure starts with an initial consultation with Dr. Ammar to examine your medical history and determine the right labiaplasty option and technique that best suits your individual needs.
Dr. Ammar employs the wedge or trim labiaplasty technique when performing the procedure. The wedge technique involves making a small triangular-shaped incision into the labia minora to remove the excess tissue, and suturing the the site of the excised tissue back together using dissolvable sutures. This technique maintains the edges of the labia for women who desire a natural contour. It allows the incision to be positioned on the inner labia rather than the edge and as a result, hidden from sight. Depending on the patient's preference, the wedge labiaplasty procedure can be performed under local or general anesthesia.
The trim technique involves trimming the outer edges of excess labial tissue from the top of the labia minora to the bottom, performing a curved, linear cut and suturing the tissue along the area of the surgical incision. One benefit of this technique is the ability to remove pigmented or thickened edges of the labia minora from top to bottom, leaving the labia thinner and uniform in color. This look is preferred by women who want a more petite look. It also has more flexibility to correct asymmetries between right and left labia. 
Being an outpatient procedure, trim labiaplasty is also performed using minimal sedation and local anesthesia.
Schedule A Labiaplasty Consultation
Get a free no-obligation labiaplasty consultation available for a limited time. Our labiaplasty specialist is currently accepting new patients and can examine and recommend the best surgical option for you.  
Labiaplasty Cost in Long Island
At Labiaplasty Long Island, we offer affordable cosmetic gynecological treatment with flexible payment options. Our labiaplasty cost in Long Island varies depending on several factors but ranges between $4,500 – $7,500. Labiaplasty costs more if general anesthesia is used and if there are additional procedures included in your treatment plan.
Vaginal Rejuvenation Services
Your vaginal rejuvenation journey begins with a FREE in-depth assessment and consultation with a labiaplasty specialist in NYC. Other treatments offered include.
Getting to Our Long Island Office
Our Long Island office is located at 6500 Jericho Turnpike Syosset, NY 1179, approximately 1.5 miles or 3 minutes drive from the N Broadway & Manhattan Dr bus station, off the Jericho Turnpike highway. We are also a 6 minute drive from Syosset train station, approximately 2.3 miles away. Underhill Blvd is the fastest route from the train station and your destination would be on the left of route 25. Whether you are driving or using the train/bus station, please contact our office for directions and we will be available to answer any questions.
The Surrounding Area
Our Long Island office is on route 25, along Jericho Turnpike highway in Syosset. We are right next to the Master Chef restaurant on the left and a few meters to the right is the Jericho Hospital. Also nearby are the Syosset Lanes Bowling Alley, Wendy's fast food and CitiBank. The calm surrounding and tranquil atmosphere in Stosset offers an excellent escape from the bustle of the city.
Contact Our Practice Now
Call us now to receive a comprehensive consultation with our experienced labiaplasty specialist in Long Island. We are available to answer any questions you may have about the procedure.