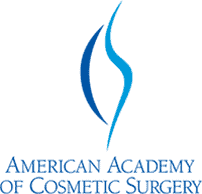 Cosmetic Gynecological Surgeon
Dr. Ammar Mahmoud
Dr. Mahmoud is a leading OB-GYN surgeon in New York City, specializing in minimally invasive and non-surgical vaginal rejuvenation treatments. He offers customized procedures that suit every patient's individual requirements and sexual goals. Dr. Mahmoud is an expert in minimally-invasive laser vaginal tightening using the FDA-approved FemiLift medical device.
Book a complimentary consultation with Dr. Mahmoud to learn more about FemiLift vaginal rejuvenation at our gynecological and pelvic reconstructive surgery center.
FemiLift Laser Technology
The doctor will gently and painlessly insert a laser probe into the vagina to deliver fractionated light and thermal energy. This energy will boost the production of collagen, resulting in enhanced and tighter vaginal walls.
Read Our FemiLift Reviews
Check out what our clients are saying about our femilift laser vaginal tightening services on Google.
Yahaira Estevez
(Translated by Google) Excellent I love how it looks after surgery I feel more comfortable and better (Original) Excelente me encanto como quede después de la cirugía me siento más cómoda y mejor
shawnee alvarez
have had an amazing experience with Dr. Mahmoud and the staff, especially Leslie. they made what would otherwise be a very daunting procedure seamless! super happy with my decision to come here and would recommend to anyone!
Michelle Jagnanan
I had labiaplasty in June, and I am really happy with my results! Dr. Mahmoud, and team made this terrifying experience really comfortable for me and treated me with utmost care. They answered any questions I had and I definitely see myself coming back for future services!
FemiLift is an Extremely Safe Procedure
FemiLift is non-surgical and minimally invasive, making it one of the safest vaginal rejuvenation procedures available. Our highly-trained and experienced staff are equipped to use this innovative technology for maximum impact with minimum pain, discomfort and downtime.
The FemiLift Procedure
5-10 Minutes Treatment
No Surgery
No Downtime
No General Anesthesia
No Discomfort
FemiLift Benefits
We want our patients to be able to enjoy intimacy again and boost their sexual self-esteem! It's no secret that age and childbirth can lead to vaginal laxity. The FemiLift laser treatment is a painless way to increase vaginal tightness, reduce bladder leakage, boost sexual arousal, and decrease vaginal dryness. These lasers have been used for the past 30 years and are completely safe and effective.
Improve Vaginal Dryness
The FemiLift laser will increase the vagina's natural lubrication by rejuvenating the vulvovaginal area.
Reduce Urinary Incontinence
This treatment helps support and strengthen the urethra reducing incontinence.
Increase Vaginal Tightness
The FemiLift laser tightens the vaginal walls by encouraging collagen production to increase the vaginal wall thickness.
Enhance Sexual Pleasure
The laser treatment will enhance the sensitivity of the vaginal receptors, which leads to improved sexual satisfaction.
Speak With One of Our FemiLift Experts Now
What Happens During a FemiLift Treatment?
During the FemiLift Treatment, our board-certified doctor will gently insert a single-use, hygienic probe into the vagina. The handpiece is uniquely designed to fit various vaginal sizes to ensure maximum patient comfort. The doctor will then rotate the probe 360 degrees to cover the entire vaginal wall. Laser energy is emitted and split into numerous minuscule beams.
The laser beams stimulate collagen fibres, which help thicken and tighten the vaginal walls. The procedure effectively improves blood supply, lubrication and sensation in the vaginal mucosa. This laser technology has been used on faces to improve laxity and tighten skin for years. The treatment will take less than half an hour, and patients are able to return to your regular activities!
How it Works
The FemiLift probe has a CO2 laser, which safely and painlessly creates controlled micro-lessons to trigger new collagen and elastin growth.
The laser revives and rejuvenates the function and feel of the vaginal walls and, in turn, improves incontinence issues by strengthening support to the urethra.
Stimulation will occur immediately, and patients will likely notice improvements after just one treatment. The vaginal tissue will continue to regenerate for several weeks. The doctor may recommend future treatments.
Minimally Invasive Alternative to FemiLift
Vaginal tightening achieved by the FemiLift treatment lasts for about 12-18 months. Please note, this procedure is not as efficient in narrowing the vaginal canal as vaginoplasty or labiaplasty.
Patients seeking long-term, optimal results from vaginal rejuvenation treatments are recommended to undergo vaginoplasty for vaginal tightening.
FemiLift FAQ's
Am I a candidate for FemiLift?

If you are looking to improve your vaginal looseness, post-menopausal vaginal dryness, and/or mild urinary incontinence, you are a great candidate for FemiLift!
How many treatments will I need?

We recommend three sessions for the initial treatment. After this initial treatment, you can maintain the effects with one session every few years.
Is there any pain during or after the procedure?

Most patients report that FemiLift treatment is more comfortable than a Pap Smear. It is virtually painless. However, we can provide you with a topical anesthetic on the vaginal lining to eliminate any discomfort.
How long does it take to see results?

The results of the FemiLift treatment depend on collagen production and blood vessel formation, which can sometimes take time. Some patients will see the best results three to six months after the last treatment. Other patients will see and feel effects almost immediately due to swelling.
How soon can I have sex after FemiLift?

You should wait at least three days after a FemiLift treatment to resume sexual activity, so your body can adjust.
What does FemiLift do for incontinence?

The FemiLift laser treatment stimulates collagen and elastin renewal, which increases the thickness of the vaginal wall. This thickness change allows the urethra to be better supported and strengthened, meaning patients will likely experience involuntary leakage.
Do you offer a FemiLift Groupon coupon?

No, Labiaplasty New York does not offer Groupon coupons, but we offer some of the lowest FemiLift prices in New York City.
How much does FemiLift cost?
Does Labiaplasty New York offer a treatment plan for FemiLift?

Yes, our recommended treatment plan is three treatments (one treatment per month) for the best results.
TRY FEMILIFT TODAY
Speak with a Specialist Now
Call us now to speak with one of our experienced FemiLift experts about this exciting and innovative procedure. We are here to answer any questions you may have.