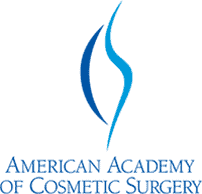 Cosmetic Gynecological Surgeon Dr. Ammar Mahmoud
Top specialist in surgical and non-surgical vaginal rejuvenation treatment in NYC, Dr. Ammar offers a highly personalized approach to his patients. He is a leading expert in vaginal reconstruction, vaginoplasty and labiaplasty surgery, as well as minimally-invasive vaginal tightening using the FDA-approved ThermiVa medical device, vaginal rejuvenation laser and O-Shot to improve female sexual response.
To learn if vaginal rejuvenation is right for you, we invite you to book a free consultation with Dr. Mahmoud at his state-of-the-art NYC office and surgical center.
Head of the Scientific Committee and Board Member of the Annual International Conference on Cosmetic Gynecology
Speaker and Lecturer at the International Society of Cosmetic Gynecology 2022
Member of the American Society of Cosmetic Surgeons
Member of the American Society of Cosmetic Laser Surgery
Vaginal Rejuvenation Laser
Vaginal rejuvenation laser treatments are a safe and effective way to improve sexual function, treat urinary tract infections and help with any unfavourable side effects of menopause. It is a gentle and painless procedure that leads to tissue regeneration and new collagen production. There is little to no downtime following laser vaginal rejuvenation treatments, and you can feel the results almost immediately! Book a free one-on-one vaginal rejuvenation laser consultation with Dr. Ammar Mahmoud now to see if this treatment is right for you and get a transparent quote with all the costs for vaginal rejuvenation treatment.
To see the results for yourself, see below for our vaginal rejuvenation laser treatment before and after photos.
What is Vaginal Rejuvenation Treatment?
The term has become widely used to describe any procedure that pertains to a vaginal makeover or the rejuvenation of a woman's intimate parts, including the vaginal canal, labia and surrounding areas. The majority of women seeking "vaginal rejuvenation" are doing so for cosmetic and functional reasons. Their goal is to restore a more youthful appearance and function to their vagina, and in the process to boost their confidence.
Popular procedures such as labiaplasty, vaginoplasty, clitoral hood reduction, and vaginal rejuvenation laser all fall under the category of vaginal rejuvenation treatment.
Vaginal surgery in NYC is normally performed when a woman has experienced permanent damage to the vaginal canal due to childbirth, illness or trauma, to restore its appearance and function. Women may choose vaginal reconstruction for some of the following reasons:
Vaginal Wall Prolapse
A type of hernia in the wall of the vagina, intruding into other nearby organs such as the bladder, urethra or rectum
Physical Trauma
Women who have suffered damage to the vaginal region due to an accident or other traumatic event.
Congenital Abnormalities
Birth defects in the reproductive system can be corrected.
Vaginal reconstruction can also treat conditions related to aging, such as vaginal laxity, pelvic prolapse and urinary incontinence.
Book a FREE One-On-One Consultation
As a new patient you will receive a Free comprehensive Vaginoplasty consultation with Dr. Ammar to ensure the services we offer are well suited for YOU.
Read Our Reviews
Check out what our clients are saying about our labiaplasty services on Google.
Surgical


Vaginal Rejuvenation Procedures in NYC
Non-Surgical


Vaginal Rejuvenation Treatments in NYC
ThermiVa®
ThermiVa® is a non-surgical vaginal rejuvenation procedure that uses an RF (radio frequency) emitting wand to tighten the vagina and improve the appearance of the labia and vaginal muscles. The treatment lasts about 10-15 minutes for labial tightening, 15-25 minutes for vaginal tightening and 25-30 minutes for labia major and vaginal canal treatment. The results will be seen after just one treatment!
FemiLift
FemiLift is a fractional CO2 (carbon dioxide laser) that helps women achieve non-surgical vaginal tightening for cosmetic reasons and to relieve stress urinary incontinence. This treatment will increase lubrication, restore the strength of the vaginal walls supporting your bladder and help eliminate chronic vaginal infections. This vaginal rejuvenation process consists of three 10-minute sessions that are painless and occur four weeks apart.
O Shot (G Spot Amplification)
Industry leading treatment regenerates and improves vaginal orgasm and lubrication, and decreases pain and urinary incontinence. Targeted rejuvenation of the vaginal walls and the G Spot. This treatment naturally stimulates your own body's healing properties to the injected area, which then produces a healthier and more functional tissue in your vagina, and as a result stimulating vaginal and clitoral rejuvenation.
Non-Surgical Vaginal Tightening Procedures Immediately Start Improving:
Vaginal tone
Laxity
Dryness
Pain during intercourse
Urinary incontinence
Sexual pleasure
Labial size
These treatments have little to no downtime.
LIMITED TIME OFFER!
Book Your Free One-On-One Consultation with Dr. Ammar Mahmoud
As a new patient you will receive a no-obligation comprehensive Vaginal Rejuvenation consultation with the Dr. Ammar Mahmoud in order to determine the best treatment for YOU.

This is a Limited Time Offer.
FAQ's
What is a vaginal rejuvenation?

Vaginal rejuvenation is a term that describes several treatments including vaginal plastic surgery and vaginal cosmetic surgery that aim to tighten or strengthen the vagina and its supporting structures. Patients often seek vaginal rejuvenation treatments due to vaginal laxity, urinary incontinence and loss of sexual function or pleasure.
What is the cost of vaginal rejuvenation surgery in NYC?

The cost of vaginal rejuvenation varies from treatment to treatment. Every patient at Labiaplasty New York will have a customized treatment plan. The rates typically start at $4500 for a one-sided labiaplasty but will depend on the procedure or combination of procedures. This cost includes the surgeon's fee, anesthesia fee, facility fee, all pre and post-operative appointments. The same goes for vaginal rejuvenation surgery costs. You may be paying for multiple surgeries, including labiaplasty, vaginoplasty, clitoral hood reduction or fat transfers.

When you book a FREE one-on-one consultation with Dr. Ammar Mahmoud at his state-of-the-art surgical center in New York City, he will not only outline the various treatments to meet your wants and needs; he will also transparently provide you with a quote which will have the cost for vaginal rejuvenation treatments you discuss. This quote will be made after observing your medical history, performing a physical examination and discussing your wants and needs.
What can be treated with vaginal rejuvenation?

Vaginal rejuvenation can address many intimate concerns such as vaginal laxity, inability to achieve orgasm, uneven or enlarged labia minora, congenital abnormalities and trauma to the vaginal area during childbirth.
What non-surgical procedures can be used for vaginal rejuvenation treatment?

We've had excellent success with ThermiVa®, a radiofrequency device and FemiLift® CO2 laser to non-surgically restore, tighten and revitalize the vagina and surrounding tissue.

Non-surgical vaginal rejuvenation can take as little as 30-45 minutes to perform and has minimum downtime. Surgical procedures such as labiaplasty and vaginoplasty can take upwards of an hour and have longer downtime and recovery.
I've lost sensation in my vagina after childbirth. What can help?

Procedures such as ThermiVa® and FemiLift® stimulate vaginal muscles and improve sexual response. The O-Shot is another technique that can help you regain sensation in the G-spot area by using your body's own healing mechanisms.
How long does vaginal rejuvenation treatment last?

Surgical corrections such as labiaplasty and perineal scar revision are permanent. Vaginal rejuvenation using RF or laser may require touch up sessions every year to maintain the results.
Can vaginal rejuvenation treat pelvic pain or painful intercourse?

Yes, in some cases we can treat pelvic discomfort with devices such as ThermiVa® or through surgical intervention. Each case is different so it's best to speak to your doctor about your concerns.
Speak With Our Vaginal Rejuvenation Expert Now
If you have specific questions about Vaginal Rejuvenation Treatment!