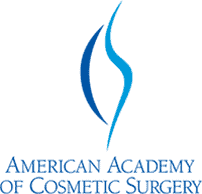 Labia Minora Surgery Expert in New York City, Dr. Ammar Mahmoud
Labia Minora Reduction Expert
Dr. Mahmoud is a highly skilled cosmetic gynecological surgeon specializing in reducing and altering the labia minora. He has helped numerous women achieve their vaginal aesthetic and functional goals.
With extensive training in gynecology and cosmetic surgery, he has performed over a thousand vaginal rejuvenation & vaginal tightening treatments. Dr. Mahmoud is experienced in various techniques for labia minora reduction, including wedge and trim labiaplasty techniques.
Dr. Mahmoud is highly sought after by patients due to his prioritization of their safety, comfort and satisfaction. Besides being revered in the field of cosmetic gynecology, he is also:
Member of the American Society of Cosmetic Laser Surgery
Member of the American Society of Cosmetic Surgeons
Head of the Scientific Committee and Board of Directors for the Annual International Conference on Cosmetic Gynecology
Key Opinion Leader for Laser Vaginal Rejuvenation for Candela Medical Lasers
Lecturer at the International Society of Cosmetic Gynecology 2022
Member of the American Society of Liposuction Surgery for Labia Fat Transfer
What is Labia Minora Reduction Surgery?
As a part of the labiaplasty procedure, labia minora reduction surgery is a minimally invasive procedure aimed at reducing or altering the size and appearance of the labia minora. This procedure is performed for cosmetic and functional purposes. It also aims at alleviating physical discomfort caused by asymmetrical or enlarged labia minora.
Labia surgery is often performed under local or general anesthesia, depending on the patient's choice or the surgeon's recommendation. The surgeon uses a laser and radiofrequency knife to carry out the procedure. There are typically two techniques for performing a labia minora reduction surgery — the trim and wedge techniques.
Patients who underwent this procedure have reported significant improvement in their vaginal appearance, functionality and overall sexual wellness.
Our Google Reviews
Here's what our patients are saying about us on Google
Abigail Mensah
Where do I begin, Dr. Mahmoud is exceptionally professional, welcoming and very humble. He takes his time to answer all of your questions and is very patient with you. He very knowledgeable and makes you feel like you can be yourself around him and his staff. I would recommend Dr. Mahmoud to anyone and everyone who's looking to enhance their femininity and beauties.
marylou martinez
Great experience! I really love this place. I had my labiaplasty done with Dr Ammar. For sure the best labiaplasty surgeon in nyc. The customer service is top notch. The patient coordinator Jessica is a real gem and she literally held my hand from the consult through the procedure. His assistant Cece was reassuring and attentive. My results are wonderful and I cant say enough about them.
Sincerely Kim
I went to see Dr. Mahmoud about a sensitive matter urine leakage, I'm was nervous and embarrassed. No need Dr. Mahmoud was kind, caring, and understanding to my needs and concerns. His staff exemplifies his energy kind, caring, classy atmosphere. I'm pleased with my results 3 days post op immediate improvements, no more liners. Excellent work.
Minimally Invasive Techniques for Labia Minora Reduction
The Trim Technique
Also known as edge excision, the trim technique for labia minora reduction involves making a linear cut along the edges of the labia to remove excess tissue.
The trim technique is relatively simple, where the surgeon makes a linear cut using a scalpel, surgical scissors, laser or radiofrequency. This procedure is typically performed under local anesthesia. Once the excess tissue has been removed, the incision is sutured with dissolvable stitches.
This technique helps improve the labial appearance, reduce physical discomfort and improve sexual function in most women.
The Wedge Technique
This is a new alternative to the trim technique. The wedge technique involves removing a v-shaped wedge of tissue from the labia minora to reduce its size.
This procedure is also performed under local anesthesia. The surgeon makes a horizontal incision across the center of the labia minora to create two flaps of tissue. This is followed by removing the wedge of tissue, after which the two flaps are repositioned and sutured together with dissolvable stitches.
This technique creates a smaller, more symmetrical labial appearance and is less likely to cause scarring.
Why Undergo Labia Minora Reduction Surgery?
Enlarged or asymmetrical labia minora can cause hindrance in many ways, which is why women undergo labia minora reduction surgery. Some of the primary reasons for opting for this procedure include
Asymmetrical appearance of the vagina
Painful or uncomfortable sexual intercourse
Irritation due to rubbing & chafing
Discomfort while wearing certain garments
Reducing the size of the labia minora significantly alleviates these issues. The procedure helps produce symmetrical labia minora that not only enhances the appearance of the vagina but also improves sexual wellness and confidence.
The recovery period after labia minora reduction lasts several weeks, during which patients may experience swelling, discomfort, and limited mobility.
Benefits of Labia Minora Reduction
Most women opt for labia minora reduction due to physical discomfort, interference in sexual pleasure and reduced self-confidence. Patients who underwent the procedure have reported the following benefits
Reduced Pain & Discomfort
Enhanced & Symmetrical Labial Appearance
Improved Sexual Pleasure & Function
Improved Hygiene & Less Irritation
Enhanced Self Esteem
Who is Eligible for a Labia Minora Surgery?
The decision to undergo a labia minora reduction surgery is highly personal and requires careful consideration. To be eligible for labia minora reduction surgery, the candidate:
Must be at least 18 years old
Is experiencing the restraints mentioned above caused by enlarged labia minora
Must be in proper physical and mental health
The Importance of Choosing the Right Surgeon
Labia reduction is a delicate surgery and requires an expert in the field to perform the procedure. Getting it done by a professional with high experience will help achieve the desired results and minimize the risk of complications. This cosmetic procedure should only be decided upon after careful consideration and detailed consultation with a qualified professional.
Dr. Mahmoud is a highly qualified cosmetic GYN surgeon with years of experience & expertise in the field. During the initial personal consultation with the patient, he discusses their medical history, the labia minora reduction procedure, its benefits, as well as the potential risks & complications. Once the surgery is finalized, he also provides pre-operative counselling, post-operative care and ongoing advice during recovery.
Book a FREE Personal Consultation
At Alinea Labiaplasty NYC, we offer all our new patients a free, no-obligation personal consultation with our top specialist, Dr. Ammar Mahmoud. He will help you determine the best treatment for your vaginal rejuvenation goals.
FAQs
How can I reduce the size of my labia minora?

Labia minora surgery is an effective method of reducing or altering the size of labia minora. This minimally invasive procedure is typically performed under local anesthesia using the trim or wedge technique.
Is labia minora reduction painful?

Labia minora reduction surgery is typically performed under local anesthesia, due to which no pain is felt during the procedure. Following the surgery, patients may experience swelling, bruising and discomfort for a few days, but the pain can be managed with medication. It takes about 4-6 weeks for a full recovery.
How much does labia minora reduction cost?

The cost for labia minora reduction at our New York City clinic ranges from $4500-$7500. However, the final cost can only be determined based on individual patient requirements, which will be discussed during the personal consultation with our specialist.
Is labia reduction safe?

Labia reduction surgery is generally considered a safe procedure by a highly qualified and experienced surgeon. This is why it is vital to undergo surgery only after careful consideration and get it done by an expert in the field.
What are the benefits of labia minora reduction?

Some major benefits of labia minora reduction include increased comfort during sexual intercourse and regular activities, enhanced vaginal appearance, improved sexual pleasure & functionality and improved hygiene.
What are the risks of labia minora reduction?

It is important to know that, like any other surgery, labia minora reduction has its own risks and potential complications. These include bleeding, swelling, scarring, infection, and asymmetry.