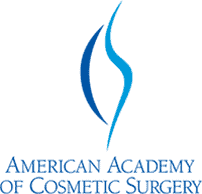 Vaginoplasty Surgeon Dr. Ammar Mahmoud
Expert at Performing Life-Changing Vaginal Tightening Treatment
About Dr. Mahmoud
Dr. Mahmoud is a renowned cosmetic gynecologist in New York City, specializing in minimally invasive vaginoplasty procedures.
Dr. Mahmoud is a revered lecturer and keynote speaker at some of the most prestigious cosmetic gynecology conferences in the United States as well as abroad.
The vaginoplasty procedures performed by Dr. Mahmoud are highly sought after for his extensive experience as a vaginal tightening specialist and the significant gynecological improvements Dr. Mahmoud is able to consistently provide his patients.
Head of the Scientific Committee and Board Member of the Annual International Conference on Cosmetic Gynecology
Speaker and Lecturer at the International Society of Cosmetic Gynecology 2022
Member of the American Society of Cosmetic Surgeons
Member of the American Society of Cosmetic Laser Surgery
What is Vaginoplasty?
Vaginoplasty is also referred to as cosmetic vaginoplasty, reconstructive vaginoplasty, surgical vaginal tightening or vaginal rejuvenation.
Vaginoplasty is a form of surgery where alterations are made to the lining of the vaginal canal, muscles of the vagina and the perineum.
Childbirth, age, genetics and various medical conditions can cause vaginal laxity and a decrease in muscle tone. Modern vaginoplasty surgical techniques effectively tighten the vagina, soft tissue and surrounding muscles to improve vaginal sensation as well as function.
Vaginoplasty is often combined with minimally-invasive laser and radiofrequency vaginal rejuvenation treatments to further tighten and rejuvenate the vaginal canal and surrounding tissue.
Patients should book a free complimentary consultation with Dr. Mahmoud in order to determine if vaginoplasty is the optimal treatment for their individual needs.
Why would a woman choose to undergo a vaginoplasty?
Changes that often occur post childbirth, menopause, weight gain or weight loss as well as chronic increases in abdominal pressure, can all cause the vaginal floor to become more relaxed.
A woman may notice that her ability to contract the levator ani muscles (kegel muscles) is decreased, resulting in diminished vaginal tone and tightness.
Furthermore, decreased blood flow to the vaginal lining and built-up scar tissue can contribute to a decrease in vaginal sensation during intercourse.
Traditionally, Kegel exercises have been recommended by gynecologists to strengthen the pelvic floor. If no satisfactory correction is achieved within 6-12 months with Kegel exercises, other forms of treatment may be warranted after proper evaluation by an experienced vaginoplasty surgeon like Dr. Mahmoud.
Book a FREE One-On-One Consultation
As a new patient you will receive a Free comprehensive Vaginoplasty consultation with Dr. Ammar to ensure the services we offer are well suited for YOU.
What Contributes to Vaginal Laxity and Decrease in Muscle Tone?
Complaints of vaginal laxity, decreased vaginal sensation and satisfaction during intercourse may arise from dysfunction in either the muscles of the vaginal pelvic floor (levator ani muscles), rectocele, cystocele, vaginal prolapse and/or the lining of the vaginal canal (vaginal epithelium).
Vaginoplasty Improves Vaginal Tone and Increases Friction for Better Sensation
The goal of Vaginoplasty surgery is to increase vaginal tone via approximation (stitching together) of the levator ani muscles.
Heightened sensation is achieved via reduction in vaginal lining scar tissue (which can arise from vaginal birth trauma/injury) and increase in vaginal blood flow. A woman may also experience improved lubrication post vaginoplasty surgery.
Vaginoplasty is often combined with complementary procedures in a single appointment. This includes laser or radiofrequency vaginal rejuvenation. O-Shot®, which involves injecting growth factor derived from a patient's own blood, helps to amplify sensation of the g-spot and improve lubrication.
How Is the Vaginoplasty Performed?
Vaginoplasty surgery involves removing excess vaginal lining (or mucosa) and tightening/stitching connective tissue between the recto-vaginal fascia connecting the levetor ani muscles.
A successful Vaginoplasty involves tightening more than just the opening of the vagina. On average, it includes tightening approximately 60-70% of the length of the vagina, from the inside towards and including the vaginal opening.
The opening of the vagina is functionally and cosmetically tightened/repaired by performing a Perineoplasty at the time of the vaginoplasty.
It should be noted that a Perineoplasty alone will not lead to a tighter vagina, and will not satisfy the average woman's expectations of the surgery. The internal aspect of tightening includes the pulling together the levator ani muscles towards the midline and reapproximation of the transverse perineal muscles.
How to Choose a Surgeon for Best Outcomes
The key to a successful vaginal tightening procedure is choosing a surgeon with experience and a proven track record.
The surgeon should have completed many similar surgeries and be able to convey the success of their case studies to their patient.
Dr. Ammar Mahmoud has successfully performed over 1,000 Vaginoplasty procedures in New Jersey & New York and has a proven track record with very high patient satisfaction results.
Read Our Reviews
Check out what our clients are saying about our labiaplasty services on Google.
Vaginoplasty


Complementary Procedures

A cystocele or rectocele (prolapse of the bladder or rectum respectively) can also be improved via non-surgical therapy such as vaginal laser rejuvenation (FemiLift or CO2RE Intima) or via radiofrequency therapy (Thermiva®).

This can help immensely with urinary leakage or incontinence.

During your consultation, Dr. Ammar can assess whether this option is right for you.
Minimally Invasive Vaginoplasty Surgery
Advanced Vaginal Reconstruction Procedure
Increase tone of vagina and supporting anatomy
Helps improve vaginal laxity & muscle weakness
Help correct prior poorly healed or repaired vaginal lacerations from childbirth
LIMITED TIME OFFER!
Book a Free One-On-One Consultation
As a new patient you will receive a FREE comprehensive consultation with Dr. Ammar to ensure the services we offer are well suited for YOU.
We also offer Care Credit, Ally, PatientFi & Cherry Financing which provide a convenient and flexible way to pay for your aesthetic procedures.
Benefits of Vaginoplasty Surgery:
Increased muscle strength and control
Heightened sexual responses and greater friction
Improved physical appearance of the vagina
Better sexual confidence and self-esteem
Ask Our Cosmetic Gynecology Expert
HOW CAN WE HELP YOU? Do you have specific questions about Vaginoplasty?
FAQ's
How long does Vaginoplasty take?

The Vaginoplasty procedure usually takes between one and two hours. Post-operatively, an additional hour may be needed to recover from the surgery and sedation. This is normally done under the supervision of a Registered Nurse.
How long does it take to recover from Vaginoplasty surgery?

Some minor pain and discomfort at the surgical site is normal for a few days following your surgery. You'll be given antibiotics and pain medication to make you more comfortable during the healing process. You should be completely healed after approximately six weeks. All the sutures used are absorbable and therefore do not need to be removed. You'll be sent home with detail post-care instructions for your reference. Most patients return to work within two to five days.
What is Peritoneal Vaginoplasty?

Peritoneal Vaginoplasty uses the lining of the abdominal cavity (the peritoneum) to construct a vagina. Perineoplasty is a separate procedure (also called perineorrhaphy) designed to correct damage or deformity of the vagina and anus.
Is Vaginoplasty Surgery Right For Me?

Why get vaginoplasty? If you're considering Vaginoplasty then your qualified and trained surgeon can help you determine if this procedure is right for you. Vaginoplasty has helped countless women feel more confident about their body, especially those who have given birth to multiple children, the aging population and patients with congenital defects.
How long will I need to dilate after vaginoplasty?

Some Vaginoplasty procedures don't require dilation, especially if you're sexually active. For others where a vagina has been reconstructed, such as with the Intestinal technique, dilation will be necessary for the rest of your life to maintain the vaginal opening.
How much does a Vaginoplasty cost NY?
What are the risks of Vaginoplasty?

Although Vaginoplasty is considered extremely safe there are some potential risks. These include: infection, bleeding and scarring. At the hands of an experienced and qualified surgeon, however, any risks are extremely rare.
When Can I Resume Sexual Activity After my Vaginoplasty Surgery?

Most women can enjoy sexual activity again after six to eight weeks.
What is sex like after a Vaginoplasty?

You will notice increased friction during intercourse and improved vaginal tightness similar to how it was before you had children. Your sexual partner will feel the difference as well.