About Labiaplasty New York City
At the office of Dr. Ammar Mahmoud, a minimally invasive gynecological and vaginal rejuvenation surgery center in NYC, we understand that each woman's healthcare needs are highly personal and unique. Whether your concerns are aesthetic or functional in nature, our highly experienced team offers the most advanced vaginal rejuvenation procedures to address all your intimate concerns. We have performed over a thousand procedures at our New York City and Long Island labiaplasty clinic. From cosmetic vaginal rejuvenation including Labiaplasty and Vaginoplasty to Vaginal Fat Transfer and Clitoral Hood Reduction, our specialty women's health clinic is here to care for all of your individual needs. We will customize your care to help you look and feel your best, helping improve sensation, appearance and confidence.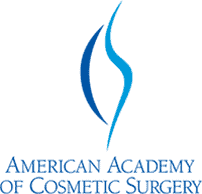 Meet Dr. Mahmoud
Lead Physician
Dr. Ammar Mahmoud is a world renowned minimally invasive cosmetic gynecological surgeon. He specializes in cosmetic vaginal surgical and non-surgical procedures involving sexual wellness and function. Dr. Mahmoud trained at St. George's University where he served as the Vice President of the Medical Honor Society and on the board of the Anatomical Clinical Research Society. He completed his residency at the State University of New York Downstate, where he continues to serve as a clinical associate professor.
Recently, Dr. Mahmoud was a keynote speaker on cutting edge labiaplasty/vaginoplasty techniques and served as a faculty member at the International Cosmetic Gynecology Conference in 2018 and 2019.
Dr. Ammar Mahmoud has extensive expertise in a wide range of cosmetic and functional gynecological procedures and he is dedicated to treating our patients with compassion, dedication, professionalism and care based on your individual needs.
PROFESSIONAL MEMBERSHIPS
Member of the American Society of Cosmetic Surgeons
International Cosmetic Gynecology Conference Faculty member and Speaker
Member of the American Society of Cosmetic Laser Surgery
Book a Free One-On-One Consultation
At Labiaplasty NYC, for a limited-time, we are offering each new patient a, no obligation consultation to come see our clinic, meet our staff and to find out which of our services may be ideal for YOU!
We'll give you a transparent quote for the price of labiaplasty, vaginoplasty, or any other service you may be interested in.