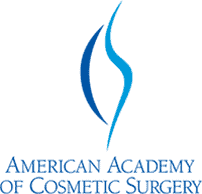 Trust The Best O-Shot® Doctors in NYC
Dr. Ammar specializes in non-surgical cosmetic gynecology in combination with regenerative tissue engineering. His unique approach to vaginal rejuvenation using growth factors that naturally occur in the blood has helped many women regain their sexual health and enjoyment.
OB-GYN Specialist
Dr. Ammar is an experienced GYN physician focusing in non-surgical & surgical vaginal rejuvenation and is a leading sexual health expert. He is a highly sought after nationally certified O-Shot® physician in NYC who performs the industry leading O-Shot® for women in his NYC facility.
Dr. Ammar is a speaker on cutting-edge labiaplasty/vaginoplasty techniques and served as a faculty member at the International Cosmetic Gynecology Conference in 2018 and 2019.
Unparalleled Personalized Treatment
Meticulous attention to detail sets our clinic apart from the competition. We offer a highly individualized approach and comprehensive consultation process to ensure your O-Shot treatment plan is as individual as you are. Book a One-On-One Consultation now.
Our Gold Standard Technology Delivers 4x the Concentration of Growth Factors
Many systems fail to produce high-quality growth factors. We use the state-of-the-art Magellan® Autologous Concentration System using patented TRU technology. It's considered the gold standard in closed systems and delivers 4x the concentration of naturally-occuring growth factors in the blood than other O-Shot® treatments in NYC.
Read Our Reviews
Check out what our clients are saying about our labiaplasty services on Google.
What Are The Benefits of O-Shot®
O-Shot® is a simple, quick and painless procedure that has the following benefits:
O-Shot® for Better Sex & Arousal
May help in increasing sexual desire and arousal
Allows for intense and prolonged orgasms
Facilitates increased blood flow, healthier vaginal mucosa and improved natural lubrication
O-Shot® Enhances Female Sexual Health
Promotes vaginal and clitoral rejuvenation
Uses your own highly-effective naturally-occurring growth factors from your bloodstream
Minimally-invasive with exceptional safety and efficacy
O-Shot® for Incontinence & Other Concerns
May help with complications from childbirth and lack of tightness, difficulty reaching orgasm and low or non-existent libido
Reduces pain during intercourse and vaginal dryness
LIMITED TIME OFFER!
Book a Free One-On-One Consultation
As a new patient you will receive a comprehensive O-Shot® consultation with Dr. Ammar to ensure the services we offer are well suited for YOU.
What is the O-Shot®?
O-Shot® – the "O" is for Orgasm. It's an innovative and ground-breaking non-surgical vaginal and clitoral rejuvenation procedure that helps women climax more intensely and quickly during intercourse. It uses the woman's own naturally occurring growth factors in the blood to improve arousal and sexual response from clitoral and vaginal (G-spot) stimulation.
When the growth factors are injected into the vaginal and clitoral areas, growth factors are released which improve blood flow, sensitivity and the integrity of the surrounding tissue.
G-Shot® vs. O-Shot®
The "O-Shot®" treatment has been registered as a trademark and involves injecting one's own growth factors from their blood into the "G-spot" or Grafenburg spot. This procedure is performed annually to maintain the results.
The "G-Shot" is also a registered trademark. Only instead of growth factors, the physician injects a hyaluronic acid dermal filler. The filler temporarily expands the G-spot area, making it easier to locate during sexual intercourse, enhancing sexual arousal and orgasm. "G-Shot" injections may be needed up to four times per year as the filler breaks down after 3-5 months.
Women who want longer-lasting results while using their own natural materials may be better candidates for the O-Shot treatment.
What Women May Experience After the O-Shot®
Increased sex drive and desire
More frequent and intense orgasms
Increased arousal from clitoral stimulation
Younger, smoother appearance of the vulva
Improved vaginal tightness
Easier ability to achieve a vaginal orgasm
Possible improvement or alleviation of dyspareunia symptoms (painful intercourse)
Increased natural lubrication
Possible improvement in urinary incontinence
How it Works
The O-Shot® NYC procedure begins with a small amount of your blood being drawn and spun in our Magellan Tru system to extract the growth factors that naturally occur in the blood. Prior to treatment, the clitoral area and vagina are numbed with a topical and local anesthetic. Dr. Ammar then injects the growth factors into the G-spot area of the vagina using a very fine needle which is painless.
The entire process takes 40-60 minutes and most of that time is spent numbing to ensure a painless treatment experience. There is no downtime and most patients are able to resume their normal activities immediately. Many women report that the O-Shot has helped them achieve better and more intense orgasms as early as a week after treatment.
Facts About Sexual Arousal
Ask Our O-shot Expert
HOW CAN WE HELP YOU?
Do you have specific questions about our O-Shot services? Get your questions answered by one of our specialists at our medical spa in NYC.
Videos
Meet the Inventor of the O Shot Dr. Runels
Dr. Goldstein & Dr. Runels Discuss O Shot® Scientific Research
FAQ's
How long does the O-Shot last?

Results of the O-Shot typically last 12 months. Although some women have reported that their results have lasted much longer. Since the O-Shot stimulates the release of growth factors improves the health of your vagina and clitoris.
What is the G-Shot?

This involves injecting hyaluronic acid filler into the "G-spot" or Grafenburg spot area of the vagina. The treatment increases the size of the G-spot making it easier to stimulate and achieve orgasm. Some women may be apprehensive about injecting something 'foreign' into their vagina and may opt for the O-Shot treatments which uses their own blood.
What is the P-Shot?

The name P-Shot® is short for the Priapus Shot®. Priapus was the Greek god of male regenerative power. The treatment involves injecting one's own blood into the glans penis in order to achieve stronger, firmer erections, increase penile length and girth, heightened sensitivity and improve overall blood flow.
References
"Female Sexual Interest/Arousal Disorders." Labs.la.utexas.edu, labs.la.utexas.edu/mestonlab/female-sexual-interestarousal-disorders/.
Nappi, Rossella E, et al. "Management of Hypoactive Sexual Desire Disorder in Women: Current and Emerging Therapies." International Journal of Women's Health, vol. 2, 9 Aug. 2010, pp. 167–175, www.ncbi.nlm.nih.gov/pmc/articles/PMC2971736/.
Rellini, Alessandra H., and Jessica Clifton. "Female Orgasmic Disorder." Sexual Dysfunction: Beyond the Brain-Body Connection, 2011, pp. 35–56, 10.1159/000328807.
Seehusen, Dean A., et al. "Dyspareunia in Women." American Family Physician, vol. 90, no. 7, 1 Oct. 2014, pp. 465–470, www.aafp.org/afp/2014/1001/p465.html.