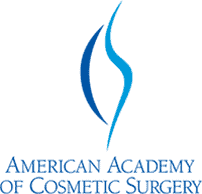 Hymenoplasty Surgeon Dr. Ammar Mahmoud
Dr. Mahmoud is a renowned cosmetic gynecologist in New York City, specializing in minimally invasive hymenoplasty procedures.
Dr. Mahmoud is a revered lecturer and keynote speaker at some of the most prestigious cosmetic gynecology conferences in the United States as well as abroad.
The hymenoplasty procedures performed by Dr. Mahmoud are highly sought after for his extensive experience as a gynecological & hymenoplasty surgeon who specializes in life-changing cosmetic and functional surgeries for women.
Head of the Scientific Committee and Board Member of the Annual International Conference on Cosmetic Gynecology
Speaker and Lecturer at the International Society of Cosmetic Gynecology 2022
Member of the American Society of Cosmetic Surgeons
Member of the American Society of Cosmetic Laser Surgery
What is Hymenoplasty?
Also known as hymen restoration surgery, hymenoplasty is a pain-free surgical procedure for reconstructing the hymen. The hymen is a thin membrane enclosing the vaginal opening that can break due to intercourse, the usage of tampons or even rigorous activities like swimming, cycling, gymnastics and horseback riding.
While the hymen repair surgery does not restore virginity, the membrane breakage makes women bleed the first time they engage in intercourse post-surgery. Hymenoplasty is usually done for personal convenience, cultural or religious reasons and also for vaginal tightening.
This simple process of hymen repair involves stitching the torn edges together using dissolvable stitches. With no signs of the patient having undergone hymenoplasty, the hymen heals and becomes as good as natural 6 weeks after the surgery.
Dr. Ammar Mahmoud offers a free one-on-one consultation for those keen on opting for this procedure. Book yours now to determine if hymenoplasty is the right option for your needs.
Hymenoplasty Specialty Clinic in New York City
At Dr. Ammar Mahmoud's specialty gynecological surgery center in NYC, we understand all your feminine health and sexual wellness concerns.
Patients can rest assured that their hymen reconstruction surgery will be performed adhering the highest medical standards while maintaining the confidentiality of all the information provided to us.
With over a thousand successful surgeries, we specialize in vaginal rejuvenation procedures including Labiaplasty, Vaginoplasty and Perineoplasty amongst our line-up of treatments. Our clinically-proven hymen repair surgery is minimally invasive and heals quickly.
Schedule a One-on-One Consultation with Our Hymenoplasty Surgeon Free of Charge
As a new patient, you will receive a Free, No-Obligation Comprehensive Consultation with a top specialist in hymenoplasty in order to determine the best treatment for YOU.
Our Google Reviews
Read what our patients are saying about us on Google
Dyane Dyane
This place is amazing the staff here is awesome!!! Dr Ammar is hands down the best!!! Went in for the profound rf treatment and the results is mind blowing!!! I Iook totally different my face is looking so fresh and young it's amazing!!! I would recommend this place a million times over
Abigail Mensah
Where do I begin, Dr. Mahmoud is exceptionally professional, welcoming and very humble. He takes his time to answer all of your questions and is very patient with you. He very knowledgeable and makes you feel like you can be yourself around him and his staff. I would recommend Dr. Mahmoud to anyone and everyone who's looking to enhance their femininity and beauties.
Giny Hernandez
Dr. Ammar is a wonderful doctor. He's just been amazing from day 1. Very sincere, kind, professional and attentive to my needs. He knew just what I needed. Very aesthetic eye. I had lip fillers and a labiaplasty in December 2021 and I am super happy with my results. All his office staff have always been attentive to my medical needs as well. I recommend this office for cosmetics💖
Who Can Undergo Hymenoplasty?
Any woman seeking to restore their broken hymen, whether for personal reasons, due to sexual abuse & trauma, in order to fulfill their cultural and religious beliefs or simply to revitalize their sexual life, can opt for a hymen reconstruction surgery.
However, it is important that patients undergoing this surgery are in good health. This procedure is widespread among women who have been victims of physical abuse and require emotional and psychological support that hymen repair can assist with.
Hymenoplasty is also sought-after by patients who want their hymen intact before/during intercourse on their matrimonial night. If this is the case, please note that the surgery should be performed at least 6 weeks before the special night. For any other reason, our expert hymenoplasty surgeon will be able to cater to our patients' requests and answer any questions.
How is Hymenoplasty Surgery Performed?
This hymen restoration surgery, where the patient is operated on under local anesthesia, is pain-free and usually over within an hour.
For women whose hymen has been torn, our hymenoplasty specialist will stitch together the torn edges using self-dissolving stitches. This allows the hymen to grow back together as it heals.
In other cases, women who are born without a hymen or those with no remnants of the hymen will have their vaginal opening tightened. Our surgeon then creates a new hymen using a small part of the vaginal tissue. This newly-constructed hymen is identical to the natural one.
Hymenoplasty Preparation & Recovery
Each hymen repair surgery differs from another, so once an appointment for the hymenoplasty is confirmed, Dr. Ammar, along with our patient coordinator, will advise the patient on the best ways to prepare for the surgery. From Dos and Don'ts to recovery guidelines, pain medication and antibiotics following the surgery, the patient will be provided with all information customized for each.
Hymen reconstruction is an outpatient procedure, and patients are discharged once it is over. The surgery might be followed by bruising and slight swelling for 2-4 weeks, along with minimal pain that should resolve within a week.
Patients undergoing hymenoplasty before their wedding are advised to refrain from vaginal insertions until the hymen is completely healed. Furthermore, they should also not engage in any strenuous activities as it might disrupt recovery.
Hymen Repair Complications & Risks
All surgeries come with their own complications and risks. With regard to hymenoplasty, the possible risks are excess bleeding, infection, scarring, deformity and in some cases, pain during intercourse. All these are very rare but if they do occur, further surgery and additional medications may be required.
However, with Dr. Mahmoud's expertise in vaginal rejuvenation procedures and clinically proven techniques, his patients in NYC and abroad are extremely satisfied with their results.
Hymenoplasty Surgery Cost
All patients and their complexities are different, which is why the cost of hymen reconstruction surgery can only be quoted after the consultation and physical examination by our hymenoplasty surgeon, Dr. Mahmoud.
Please book a free one-on-one consultation with us so that our specialist can explain to you what your customized procedure would entail and provide an accurate quotation.
How Long Does Hymen Restoration Last?
Unlike other permanent surgeries, hymen repair lasts only until the hymen is broken again, whether due to intercourse or during rigorous activities.
The reconstructed hymen should remain intact if the patient does not engage in these.
Verified Customer
I had a labiaplasty performed by Dr. Ammar a month ago. So far I'm so happy with my results. Honestly, I couldn't have chosen a better Doctor to do my procedure. I've always been self-conscious about the size, and I finally decided to do something about it. After doing much research I'm glad to have found Labiaplasty NYC. The staff was very professional, friendly, courteous, and the office was clean and inviting. Dalia and Antonella are so sweet, their attention to my pre-op and after care was incredible, they were very helpful kind and genuine. Dr Ammar is an Amazing surgeon! I can't recommend him enough. From the initial appointment to the final results, I was beyond pleased. He thoroughly explained what to expect before, the day of, and during surgery. He was very accomodating, caring and easy to talk to I was immediately impressed .He took his time to explained everything and answered all my questions. During surgery Dr Ammar and his staff made me feel comfortable and relaxed. Making this experience very pleasant for me. He was extremely gentle and meticulous in his technique. It was practically painless didn't feel a thing. Im glad to have made the decision of getting this done. I feel more confident and secure. I highly recommend this Spa! Thank you Dr. Ammar and everyone at Labiaplasty NYC you guys are great!
by Barbara - From NY 06 July 2020
Verified Customer
I had an excellent experience! I had 2 very large babies and really needed vaginal reconstruction! Dr. Mahmoud really knows what he is doing! I feel like brand new woman! I can't be more grateful or confident- I am restored! Thank you!
by Eileen loveless - From New York 17 April 2020
Other
Rejuvenation Treatments That We Provide
Speak with Our Hymenoplasty Specialist Now
Call us now to speak with one of our experienced hymen repair physicians about your concerns.
We are here to answer your queries.
Frequently Asked Questions on Hymenoplasty
What is hymenoplasty?

A hymenoplasty is a surgical procedure that helps reconstruct a broken hymen. The procedure involves stitching the torn edges together with dissolvable sutures.
How long does hymenoplasty last?

The results of the hymenoplasty procedure last until the patient engages in sexual intercourse or other rigorous activities that may cause the hymen to tear.
Can you become a virgin again?

While a hymenoplasty surgery can help restore the hymen to its original form, it does not technically regain virginity. However, women who have undergone hymenoplasty bleed the first time they engage in sexual intercourse post-surgery.
How much does virginity surgery cost?

All patients have varied complexities and requirements. So, the cost of hymenoplasty surgery can only be determined after the initial personal consultation and physical examination by our specialist, Dr. Mahmoud.