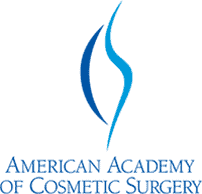 World Renowned Cosmetic Gynecological Surgeon Dr. Ammar Mahmoud
Our cosmetic gynecological surgeon, Dr. Ammar Mahmoud, is a world renowned expert in minimally invasive cosmetic GYN surgery. He has extensive experience performing perineoplasty procedures to meet his patient's desired aesthetic and functional goals. Dr. Mahmoud will pay close attention to your specific concerns and desired results. He is meticulous in his work, paying very close attention when excising excess skin and scar tissue. This procedure improves the function and aesthetics of the perineum, addressing vaginal laxity, and achieving a tighter feel and look of the perineal region.
At the Forefront of Minimally-Invasive Perineal Scar Revision Surgery
Dr. Mahmoud is proud to be a professional member of the following prestigious societies:
The International Cosmetic Gynecology Congress
The American Society of Cosmetic Surgeons
The American Society of Cosmetic Laser Surgery
The American Society of Liposuction Surgery
Dr. Mahmoud utilizes the latest innovative, industry-leading surgical techniques such as CO2 laser treatment for surgical scars and radiofrequency technology for safe and satisfactory perineoplasty procedures. These advancements, combined with his experience and expertise, allow for optimal healing and superior results for patients.
Why Choose Our Center For Your Perineoplasty Surgery in NYC ?
Our cutting-edge gynecological specialty center performs many perineoplasty surgeries each year, helping many patients achieve greater comfort, function and appearance. We utilize optimal methods and have an outstanding success rate at our top-rated laser perineal scar revision center in New Jersey & New York City.
A Focus on The Aesthetic Details
The perineal area (perineum) is the visible area between the vagina and the anus. It is the area where episiotomies are cut and is often torn during childbirth. The healing process of this tissue and its supporting structures can lead to discomfort, loss of sensation, unsightly scarring and vaginal laxity. Our perineoplasty treatment involves the use of dissolvable sutures and our industry-leading radiofrequency knife to excise these lacerations. Our advanced surgical technique allows for comfort during healing, faster recovery times, better vaginal sensation, and significantly improved cosmetic appearance of the perineum, and outer vagina opening.
Read Our Perineoplasty Reviews
Check out what our clients are saying about our perineal scar revision services on Google.
Abigail Mensah
Where do I begin, Dr. Mahmoud is exceptionally professional, welcoming and very humble. He takes his time to answer all of your questions and is very patient with you. He very knowledgeable and makes you feel like you can be yourself around him and his staff. I would recommend Dr. Mahmoud to anyone and everyone who's looking to enhance their femininity and beauties.
Ashley Suero
I enjoyed my time there. Jessica is an amazing staff made me feel very welcome as per Leslie. They were great ladies. Thank you for your time.
marylou martinez
Great experience! I really love this place. I had my labiaplasty done with Dr Ammar. For sure the best labiaplasty surgeon in nyc. The customer service is top notch. The patient coordinator Jessica is a real gem and she literally held my hand from the consult through the procedure. His assistant Cece was reassuring and attentive. My results are wonderful and I cant say enough about them.
Benefits of Perineorrhaphy Surgery
There are four reasons patients come into our Vaginal Surgery Center in New York City seeking a perineoplasty (also at times referred to as vaginal opening surgery, perineal scar removal surgery, and perineal laceration tear surgery or repair).
Remove Preexisting Scarring
During childbirth, women often suffer perineal or vaginal lacerations or tears that are repaired in a non-cosmetically pleasing manner post-delivery. A Perineoplasty revision helps remove preexisting scarring in an aesthetically pleasing way to help patients regain their confidence and feel more comfortable with their appearance.
Improved Sexual Function
Childbirth can cause this area to widen, leading to vaginal laxity, which may lead to issues with sexual sensation and sensitivity during intercourse. A Perineoplasty will help achieve a tighter feel of the perineum and outer vaginal walls by repairing this tissue, tightening the skin and rebuilding the muscles.
Decreased Discomfort
Poor repair of perineal scarring or tearing post-childbirth can also lead to pain and discomfort in the vagina and perineum during vaginal intercourse or day-to-day activities like walking. The procedure will repair and excise any lacerations, scars or tears that are causing pain and discomfort so the patient can live comfortably and pain-free again.
Reversal of Overtightening
In some cases, aggressive perineal scar repair or poor healing can lead to excessive scar tissue and overtightening of the outer vagina. This condition often leads to pain during sexual intercourse. A perineorrhaphy can reverse the effects of overtightening by creating a precise incision and excising the excess scarring.
What Can Damage the Perineum?
Vaginal Delivery
Giving birth is the leading cause of perineal damage. Labor often traumatizes the vaginal and perineal muscles. Obstetricians sometimes make an incision in the perineum (an episiotomy) to help ease delivery. When this incision is repaired, it often results in improper healing.
Excess Weight
Obesity can cause a strain on the entire body, including the perineal and vaginal muscles. Excessive weight can stretch this area, causing increased laxity. Perineoplasty can rectify this laxity by tightening the outer vaginal and perineal tissue and the structures that support it.
Weight Loss
Weight loss, like obesity, can create vaginal and perineal laxity and excess skin that many patients find unsightly. It can cause the perineal and vaginal muscles to have a sagging appearance despite the strain of the weight being gone.
The Perineoplasty Procedure
Our cutting-edge gynecological specialty center performs many perineoplasty surgeries each year, helping many patients achieve greater comfort, function and appearance. We utilize optimal methods and have an outstanding success rate at our top-rated labiaplasty clinic in Long Island & New York City.
The actual surgery involves using extremely precise incisions with a fine-tip radiofrequency knife within the vaginal mucosa. The cosmetic gynecological surgeon will then excise scarring or excess skin, repair any tears or lacerations with dissolvable sutures and build up the perineal body. Once the patient's desired outcome has been achieved, the surgeon will close the internal and external vaginal mucosa and perineal muscles with dissolvable sutures.
These advanced surgical methods allow us to perform the surgery in an office-based setting without general anesthesia. The procedure takes approximately thirty minutes in our safe, sterile clinic.
We use local anesthesia combined with Pro-Nox gas, a.k.a. Nitrous oxide or laughing gas, to ensure patients are comfortable and pain-free. In addition, the local anesthesia we use before the surgery is long-lasting, so the patient will be able to have a comfortable journey home following the procedure.
We recommend icing the area intermittently for the first three days to decrease discomfort or swelling for aftercare. After that, patients should rest for three days, wear loose-fitting dresses and sweatpants and avoid clothing that will compress the reduction site like jeans or yoga pants. After 72 hours, patients are ready to go back to work and regular day-to-day activities.
Patients will have two follow-up appointments to ensure recovery is going smoothly. One appointment will take place one week after the procedure, and the second one will take place four weeks after.
What is a Perineoplasty?
The perineum is the area of tissue between the vagina and the rectum. Childbirth can cause tearing and scarring of the perineal tissue. Often, the healing process of these perineal and vaginal tear scars leads to uneven scarring and disfigurement of the perineum. In addition, this condition often results in vaginal looseness.
The perineoplasty surgery repairs the damage and resurfaces the tissue to return the area to its pre-pregnancy state. The procedure also rebuilds and tightens muscles. As a result, the entrance of the vagina will be narrowed, providing the additional benefit of vaginal tightness for intercourse.
Perineal repair is often performed in conjunction with vaginoplasty, but it may also be performed as a single surgery.
Related
Procedures
Many patients who come in for other treatments opt to have a perineoplasty done simultaneously to achieve synergistic results. Here are some related procedures to perineoplasty in New York City:
Perineoplasty Cost
The price for a perineoplasty in NYC ranges from $4500 to $7000.
Perineoplasty Before And After Pictures
We pride ourselves on delivering the best patient care possible in a safe and private environment. Our patients find the entire experience stress-free, smooth and virtually pain free. Since each patient's needs are different, our center offers highly individualized treatments.
Read our genuine patient testimonials and visit our before and after gallery.
Verified Customer
I had a labiaplasty performed by Dr. Ammar a month ago. So far I'm so happy with my results. Honestly, I couldn't have chosen a better Doctor to do my procedure. I've always been self-conscious about the size, and I finally decided to do something about it. After doing much research I'm glad to have found Labiaplasty NYC. The staff was very professional, friendly, courteous, and the office was clean and inviting. Dalia and Antonella are so sweet, their attention to my pre-op and after care was incredible, they were very helpful kind and genuine. Dr Ammar is an Amazing surgeon! I can't recommend him enough. From the initial appointment to the final results, I was beyond pleased. He thoroughly explained what to expect before, the day of, and during surgery. He was very accomodating, caring and easy to talk to I was immediately impressed .He took his time to explained everything and answered all my questions. During surgery Dr Ammar and his staff made me feel comfortable and relaxed. Making this experience very pleasant for me. He was extremely gentle and meticulous in his technique. It was practically painless didn't feel a thing. Im glad to have made the decision of getting this done. I feel more confident and secure. I highly recommend this Spa! Thank you Dr. Ammar and everyone at Labiaplasty NYC you guys are great!
by Barbara - From NY 06 July 2020
Verified Customer
I had an excellent experience! I had 2 very large babies and really needed vaginal reconstruction! Dr. Mahmoud really knows what he is doing! I feel like brand new woman! I can't be more grateful or confident- I am restored! Thank you!
by Eileen loveless - From New York 17 April 2020
Learn More About Perineoplasty Surgery
Book a Free One-on-one Consultation
Improve the appearance or function of your perineum today with our world-renowned surgeon Dr.Mahmoud. Book a free initial consultation by filling out our secure request form to learn more about perineoplasty in New York. We look forward to working with you to achieve your cosmetic or functional goals.
FAQ's
What us perineorrhaphy surgery?

The definition of perineorrhaphy, according to Taber's Medical Dictionary, is "suture of the perineum to repair a laceration that occurs or is made surgically during the delivery of the fetus."
Is perineorrhaphy surgery safe?

Yes, perineorrhaphy is a safe procedure when performed in a sterile manner at an appropriate surgical center by an experienced gynecological surgeon like Dr. Mahmoud. This surgery requires care and attention to detail from a trusted, highly-trained expert. At your initial consultation, we address all concerns and questions about your perineoplasty surgery to alleviate any anxiety you may have. Your safety is our top priority.
How long does a perineoplasty take?

The procedure takes approximately 30-45 minutes, is painless, with minimal to no scarring.
How many appointments do I have to make for the perineoplasty procedure?

The process at our clinic is simple. First, you come in for your initial free consultation to discuss your wants and needs and book a date for the procedure. Following this first meeting, you will have blood work completed. This step can be completed in any lab of your choice. On the day of surgery, Dr. Mahmoud will have a second consultation to go over everything before performing the perineorrhaphy surgery. Once your perineal tear repair is complete, you will have two follow-up appointments to ensure your recovery is going smoothly after one week and another after four weeks.
What is the recovery time for perineoplasty?

After a perineoplasty, there is minimal downtime. The day-to-day functional recovery is three days. You will be able to resume sexual intercourse, exercise or other strenuous activity in 4-6 weeks on average.
Does insurance cover perineoplasty?

Contact us to determine whether or not your perineoplasty procedure will be covered by insurance as it varies on a case-by-case basis.
When can I have intercourse again following my perineoplasty?

On average, you can have intercourse four to six weeks after a perineoplasty procedure.
Am I a good candidate for perineoplasty?

You're a good candidate for perineoplasty if you have given vaginal birth and underwent an episiotomy or suffered a laceration/tear. The symptoms of a torn or scarred perineum are vaginal looseness, decreased sexual sensation and discomfort.

Another candidate for perineoplasty is an individual who has experienced similar symptoms of laxity and decreased sensation due to obesity or weight loss or gain.
Can perineoplasty possibly affect vaginal sensation or make me lose sensation?

The goal of a perineoplasty is to remove scar tissue or loose tissue and replace it with healthier tissue that has better sensation via surgical approximation. This procedure is performed in a way that minimizes destruction of sensation and allows for faster healing and less discomfort than was felt beforehand.
What if I deliver a baby after my perineal tear surgery?

Childbirth is not a contraindication for perineoplasty. The perineum may not necessarily suffer an injury or tear during a subsequent vaginal birth.