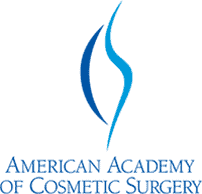 Why Choose Dr. Ammar Mahmoud
Our cosmetic surgeon, Dr. Ammar Mahmoud, has extensive experience performing the clitoral hood reduction procedure by tailoring the amount reduced to meet the desired aesthetic and/or functional goal of the patient. During a hood reduction procedure there is no surgical alteration of the clitoris itself. Dr. Mahmoud focuses solely on reducing the skin surrounding the clitoral hood to significantly improve the appearance and increased sensation if so desired by the patient. If the procedure is performed for pure cosmetic reasons, then the postoperative sensation of the clitoris during intercourse is not altered at all.
At the Forefront of Minimally Invasive Clitoral Hood Reduction Procedures
Dr. Mahmoud is a professional member of the following prestigious societies and congress:
The International Cosmetic Gynecology Congress
The American Society of Cosmetic Surgeons
The American Society of Cosmetic Laser Surgery
The American Society of Liposuction Surgery
Dr. Mahmoud utilizes the latest cutting-edge techniques such as laser and radiofrequency technology for safe and satisfactory clitoral hood reduction. This allows for optimal healing and the best results for patients.
Why Choose Our GYN Center for Your Clitoral Hood Reduction in NYC
Our innovative and industry-leading GYN specialty clinic in NYC performs hundreds of clitoral hood reduction procedures each year. Our highly certified clinic has perfected the clitoral hood reduction procedure and has an extremely high success rate.
We Focus On the Details
Most often the clitoral hood is ignored during cosmetic vaginal procedure such as labiaplasty, leaving an unwanted result or a clitoral hood protrusion that may lead to an unnatural "top-heavy" appearance that many patients seek to have revised or surgically corrected. Often this excess skin is left behind by other plastic and cosmetic surgeons due to lack of experience with operating in this sensitive area.
Read Our Clitoral Hood Reduction Reviews
Check out what our clients are saying about our clitoral hood reduction services on Google.
Trecia
It was a wonderful experience. I'm usually very shy and nervous with my regular doctors, but I did not experience any of that with Dr. Ammar or his staff; they are true professionals, and made me feel very comfortable during my visits and procedure. The facility is very clean, up to date, and my procedure was a breeze.
Justine Rios
I usually don't leave reviews but they deserve one! I found them by doing research on what doctor had best results & he was a doctor that had the best. When I came in the staff was very welcoming & friendly. The doctor took a look at me & he made me feel comfortable & told me what he can do to give me the results I wanted. Also, the staff gets back to you ASAP if you have any questions. The day after of the surgery I didn't even feel nervous because I knew I was in good hands. I just got my labiaplasty done on 2/18/21 & it's swollen but still looks great, you can see a big difference. I know once I'm completely healed it's going to look even better. If you're looking to get it done you will not be disappointed with this doctor.
Danisha Rodriguez
I am not one to write reviews on anything but I have to say I love my results! I got Labiaplasty done in August 2020 and I'm really content with how it came out. Antonella, Dalia and Dr. Ammar Mahmoud were incredibly heartwarming and projected a sense of comfort. I felt relaxed with the staff. I've always thought that initial impression is always the most important, as the staff and ambience speaks for the overall treatment experience. Dr. Mahmoud explained and answered all of my concerns as this procedure was something I've been contemplating for years after having a child who is now almost 12 years old. Antonella was awesome! She made sure I was comfortable, and was active with all of my random questions at a great speed time. Also, I received the O-shot. Words cannot explain how amazing it is!! Keeps you very active intimately and produces an unexplainable desire with your partner. Highly recommend this clinic for labiaplasty and o-shot as this is the procedure I received. Thank you Alinea Clinic!
Benefits of Clitoral Hood Reduction
There are two reasons patients come into our Vaginal Surgery Center in New York City seeking a clitoris reduction; also termed clitoral hoodectomy, clitoral unhooding, or partial hoodectomy.
Cosmetic
Patients often request a clitoral hood reduction for aesthetic purposes. If a patient has excessive skin in the clitoral hood causing the female genitalia to look like its protuberant, the surgeon can reduce the skin using a minimally invasive technique that doesn't affect the sensation and exposure of the clitoris. Our gynecological surgeons have performed hundreds of clitoral hood reductions that have resulted in improved vaginal appearance and aesthetic harmony.
Functional
Aging, childbirth and weight fluctuation can cause the skin surrounding the clitoris to elongate. Some patients wish to expose the clitoris with a clitoral hood reduction for more sensation and sensitivity during sexual intercourse with a partner or during self-stimulation. We have many years of experience helping patients achieve these exact outcomes.
The Clitoral Hood Reduction Process
We will precisely map out the amount of clitoral hood reduction you wish to achieve during your initial consultation.
Our extremely precise radiofrequency and laser millimeter fine tip incision approach leads to minimal swelling to the nearby tissue. This industry-leading technology coagulates blood vessels without the use of stitches, sutures or needles. It allows for clean-edge true-to-form cutting with significantly more artistic aesthetic results when compared to other traditional techniques.
We can also use hyaluronic acid fillers and your own naturally occurring growth factors in your blood to help increase the protrusion of the clitoris by inserting filler into the base of the clitoris. This gives a lift which allows for higher elevation and significant increase in sensation.
The use of these advanced surgical technologies allows us to perform the surgery in an office-based setting without the need for general anesthesia. The procedure takes approximately thirty minutes, in a comfortable, pain free environment
We utilize many mechanisms to ensure the procedure is as smooth and comfortable for the patient as possible. These mechanisms include local anesthesia in addition to the use of Pro-Nox gas, a.k.a. nitrous oxide or laughing gas. For even more relaxation and comfort, we can prescribe an anti-anxiety medication for complete relaxation.
If patients don't want to use any oral pain medication, we can prescribe lipophilic medications which control pain for 72 hours. This medication is injected into the surgical site during the procedure and negates the need for any post-op surgical medication for up to 72 hours. Three days is usually the time limit during which patients may experience pain or discomfort following the procedure, which may be ideal for some patients.
After the procedure, we recommend icing the area intermittently for the first three days to decrease inflammation. You should rest for three days (that includes no driving or being physically active). You should wear loose-fitting clothing. After 72 hours, you'll be ready to go back to work and regular daily life!
To ensure your recovery is going well, you will have a minimum of two follow-up appointments. One appointment will take place one week after the procedure, and the second one will take place four weeks after the procedure.
An Individual Approach for Your Unique Situation
Our clinic takes a more conservative approach that is individualized specifically for each patient's unique anatomy.
The results speak for themselves, as you can see by our genuine patient testimonials and our patient gallery. Our patients praise the lack of discomfort they feel during and after the procedure and the pleasant, specialized staff along with a private environment that helps make the entire experience stress-free, quick and painless.
What is A Clitoral Hood Reduction?
The appearance of the clitoral hood can be transformed and improved as per the patient's specific request using a minimally invasive laser and radiofrequency technique. This cutting-edge technology doesn't go deeper than 1 millimeter below the skin's surface to promote quick and painless healing. Our industry-leading techniques lead to incredible results, both cosmetically and functionally, with no scarring.
Clit reduction surgery, also known as clitoral hood reduction, can be done as a standalone procedure or as part of a labiaplasty or vaginoplasty procedure. We will reduce the projection or protrusion of the labia minora as well as the clitoral hood so that there is improved vaginal symmetry and harmony.
Related
Procedures
Many patients who come in for other treatments opt to have a clitoral hood reduction procedure done at the same time to achieve synergistic results. Here are some related procedures to clitoral hood reductions in New York City:
Additionally, we have many patients who have received a labiaplasty procedure at another clinic, which resulted in a top-heavy, abnormal look. We have the expertise to perform corrective clitoral hood reductions when another surgeon has done a labia reduction causing the patient to have irregular-looking skin on the folds of the clitoral hood. Our surgeons have the skills to improve the appearance of the clitoral hood and allow for better, natural, flow of the patient's external genitalia. Results are often so natural that even an experienced gynecologist will not be able to tell that you've had a cosmetic procedure performed.
Clitoral Hood Reduction Surgery Price
The price for a clitoral hood reduction in New Jersey & NYC ranges from $6000 to $8000USD.
Our patients frequently decide to undergo procedures when they visit our clinic for the clitoral hood reduction procedure. Vaginoplasties are among the most popular procedures utilized in conjunction with clitoral hood reduction. The cost of vaginoplasties can vary based on your needs, that's why it's best to schedule a free consultation with Dr. Ammar to inquire whether you are a candidate.
Clitoral Hood Reduction Before And After Photos
Allow our before and after photos to speak for themselves.
Genuine Customer Reviews
I had a labiaplasty performed by Dr. Ammar a month ago. So far I'm so happy with my results. Honestly, I couldn't have chosen a better Doctor to do my procedure. I've always been self-conscious about the size, and I finally decided to do something about it. After doing much research I'm glad to have found Labiaplasty NYC. The staff was very professional, friendly, courteous, and the office was clean and inviting. Dalia and Antonella are so sweet, their attention to my pre-op and after care was incredible, they were very helpful kind and genuine. Dr Ammar is an Amazing surgeon! I can't recommend him enough. From the initial appointment to the final results, I was beyond pleased. He thoroughly explained what to expect before, the day of, and during surgery. He was very accomodating, caring and easy to talk to I was immediately impressed .He took his time to explained everything and answered all my questions. During surgery Dr Ammar and his staff made me feel comfortable and relaxed. Making this experience very pleasant for me. He was extremely gentle and meticulous in his technique. It was practically painless didn't feel a thing. Im glad to have made the decision of getting this done. I feel more confident and secure. I highly recommend this Spa! Thank you Dr. Ammar and everyone at Labiaplasty NYC you guys are great!
by
-

From

NY
On 06 July 2020
I had an excellent experience! I had 2 very large babies and really needed vaginal reconstruction! Dr. Mahmoud really knows what he is doing! I feel like brand new woman! I can't be more grateful or confident- I am restored! Thank you!
by
-

From

New York
On 17 April 2020
LEARN MORE ABOUT CLITORAL HOOD REDUCTION
Book a Free One-On-One Consultation
Improve the appearance or sensitivity of your clitoris today with Dr.Mahmoud. Book a initial consultation by filling out our secure request form to learn more about a clitoral hood reduction in NYC. We look forward to working with you to achieve your cosmetic or functional goals.
FAQ's
Is clitoral hood reduction safe?

Yes, clitoral hood reduction is considered a safe procedure when performed by a highly experienced gyn cosmetic surgeon like Dr. Mahmoud, who specializes in this exact procedure. The clitoris is one of the most delicate parts of the female genital anatomy. To ensure any risks with this procedure are avoided, patients must have this procedure performed by a trustworthy expert in a comfortable professional environment. In your initial consultation, we will answer any questions and address any concerns you have about clitoral hood reductions to ensure you feel 100% safe.
How long does a clitoral hood reduction take?

The procedure takes approximately 30 minutes, is painless, with minimal to no blood loss.
How many appointments do I have to make for this procedure?

Our process at Labiaplasty New York is simple. First, you will come in for your initial free consultation to confirm your interest and book a date for the procedure at our Labiaplasty clinic in Long Island or New York. Following this first meeting, you will have blood work completed. This step can be completed in any clinic of your choice. On the day of surgery, Dr. Mahmoud will have a second consultation to go over everything before completing the procedure. Once your clitoral hood reduction is complete, you will have two follow-up appointments to ensure your recovery is going smoothly after one week and again after four weeks.
How long does a clitoral hood reduction recovery take?

After a clitoral hood reduction, there is minimal downtime. The day-to-day functional recovery is three days. You will be back to sexual intercourse, exercise or other strenuous activity in two to three weeks on average.
Would my clitoral sensation be too much to the point where it interferes with my day-to-day activity?

No, you don't have to worry about an overly sensitive clitoris. During clitoral hood reduction procedures, we consider the function of the clitoris. We will increase clitoral sensitivity without overstimulating it. When wearing tight clothes, exercising or performing other regular daily activities, you will experience no interference and interruption.
When can I have intercourse again following my clitoral hood reduction?

On average, you can have intercourse two to three weeks after a clitoral hood reduction procedure.
Am I a good candidate for clitoral hood reduction?

You're a good candidate for clitoral hood reduction you're looking to:

Improve the appearance of your clitoris
Increase your clitoral sensation or satisfaction during intimacy
Increase the likelihood or ease of achieving an orgasm

In the first consultation, you'll answer the Female Sexual Function Index questionnaire to confirm your candidacy.
CONTACT US
Speak with a Cosmetic Gynecology Expert Now
Call us now to speak with one of our experienced specialists about a clitoral hood reduction in NYC. We are here to answer any questions and address any concerns you may have.