Labiaplasty Cost New York City
How Much Does Labiaplasty Cost?
On average, labiaplasty prices at our New York City clinic range from $4000 to $6800, though this price range may vary based on individual needs.
If you want to know how much is labiaplasty surgery in New York City, you have come to the right page. At Alinea Labiaplasty NYC, we specialize in the popular labia surgery procedure and offer customized treatment plans to suit each woman's unique healthcare needs and wants. Our procedures help achieve optimal lifelong results while remaining competitively priced.
Free One-On-One Consultation
High Patient Satisfaction
We use advanced radio frequency knife technology for our gold-standard labiaplasty procedure. In addition, our vaginal rejuvenation procedures provide industry-leading aesthetic results that you and your partner will be very satisfied with. We employ innovative treatment techniques for our labiaplasty procedure to ensure the most natural and visually appealing outcomes with minimal downtime.
Save More With Complementary Procedures
At our advanced clinic, we offer packages to make your vaginal rejuvenation goals more affordable. A labiaplasty surgery with Clitoral Hood Reduction costs $7600, and labiaplasty with Clitoral Hood Reduction and Fat Transfer costs $10,600.
During your initial consultation, we will review your case, determine the best course of action based on your specific needs, and discuss your final labiaplasty price. Our final cost for labiaplasty may vary according to individual patient requirements.
We Make Your Aesthetic Treatments More Affordable
Labiaplasty Surgery Cost
Cutting costs for vaginal rejuvenation procedures may lead to serious consequences for patients and healthcare providers. It can compromise patient safety and quality of care. Inferior materials, equipment, and medications may not be as effective or reliable. This can increase the risk of complications, infections, and other adverse outcomes.
If you are looking for an exceptional labiaplasty surgery clinic in New York City, then you are at the right place. Our flexible financing options like Care Credit, Ally, PatientFi & Cherry Financing allow you to pay conveniently for your vaginal cosmetic procedures with an affordable payment plan.
To know how much is labiaplasty surgery cost in New York City or any other vaginal rejuvenation procedure at our renowned clinic, we recommend scheduling a consultation with our leading cosmetic GYN surgeon, Dr. Mahmoud.
*These cosmetic procedures are not covered by insurance.
Hear From Our Patients
Labiaplasty Reviews
Theresa Ladue
Was extremely happy with my procedure. no issues with my bladder leaking when I cough or laugh what a difference it has made for my life. The staff is so nice and they make you feel so comfortable. Dr Ammar explained everything in detail I could not be happier and recommend him highly.
Giny Hernandez
Dr. Ammar is a wonderful doctor. He's just been amazing from day 1. Very sincere, kind, professional and attentive to my needs. He knew just what I needed. Very aesthetic eye. I had lip fillers and a labiaplasty in December 2021 and I am super happy with my results. All his office staff have always been attentive to my medical needs as well. I recommend this office for cosmetics💖
Eileen loveless
I had an excellent experience! I had 2 very large babies and really needed vaginal reconstruction! Dr. Mahmoud really knows what he is doing! I feel like brand new woman! I can't be more grateful or confident- I am restored! Thank you!
What are the factors that affect Labiaplasty Surgery Cost?
Several factors influence the total cost of Labiaplasty in New York.
Labiaplasty Surgery Cost
Total Number of Appointments (counting the follow-ups)
Type of Anesthesia Used
Utilization of Specialized Equipment
Procedures for Optimal Results (if recommended by the surgeon)
If it is a labiaplasty revision surgery for a prior botched labiaplasty.
Here is a breakdown of what determines the cost of labiaplasty in New York:
Labiaplasty Surgery Cost
The surgeon's operating fee is the primary factor contributing to the final cost of labiaplasty. This is based on the surgeon's experience and expertise. Naturally, surgeons with high experience in cosmetic gynecology may quote a higher fee.
Total Appointments
At Alinea Labiaplasty, we offer our new patients an initial, free-of-cost consultation, during which our labiaplasty specialist will help determine the ideal approach for the procedure. The cost for all follow-up appointments will be added to the final cost and will be discussed in detail
Type of Anesthesia
A labia surgery is always performed under anesthesia. Surgeons typically use local anesthesia, but patients who prefer to stay asleep during the procedure are given general anesthesia. This factor also contributes to the overall cost of labiaplasty surgery.
Other Procedures
To help achieve optimal results, gynecological surgeons often recommend patients undergo labiaplasty with other procedures like vaginoplasty, clitoral hood reduction and more. The cost for these procedures is added to the final amount.
Is Labiaplasty Covered by Insurance?
In most cases, labiaplasty is not covered by insurance since this is considered a cosmetic procedure. Some insurance companies may offer coverage if it is deemed "medically necessary". One way to do this is by mentioning it as a reconstructive surgery.
We can help you with insurance claims, so be sure to mention this to us during your free consultation.
Why Choose a Well-Reputed Labiaplasty Surgeon
Labiaplasty is a minimally invasive, sensitive and delicate procedure. Often a revision labiaplasty is not possible if the first surgery was not performed optimally. This makes it vital to have labiaplasty surgery performed by an expert gynecological surgeon with high experience in this procedure.
At Alinea Labiaplasty NYC, we prioritize patient safety and invest in cutting-edge resources to provide high-quality care.
Dr. Ammar Mahmoud is a board-eligible gynecologist and highly trained cosmetic surgeon specializing in cosmetic and functional gynecological treatments. He received his training from St. George's University, where he served as the Vice President of the Medical Honor Society and was on the board of the Anatomical Clinical Research Society. He completed his residency at the State University of New York Downstate, where he continues to serve as a clinical associate professor.
Dr. Ammar was the keynote speaker on cutting-edge labiaplasty and vaginoplasty techniques and has served as a faculty member at the International Cosmetic Gynecology Conference in 2018 and 2019.
Head of the Scientific Committee and Board of Directors for the Annual International Conference on Cosmetic Gynecology
Lecturer at the International Society of Cosmetic Gynecology 2022
Member of the American Society of Cosmetic Surgeons
Member of the American Society of Cosmetic Laser Surgery
Member of the American Society of Liposuction Surgery for Labia Fat Transfer
Key Opinion Leader for Laser Vaginal Rejuvenation for Candela Medical Lasers
Dr. Ammar has extensive skills and high experience in performing vaginal rejuvenation procedures. This makes him the most sought-after labiaplasty surgeon in New York City.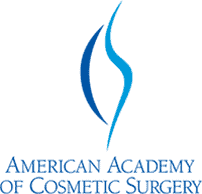 FAQ's
How much does labiaplasty surgery cost in New York City?

On an average, labiaplasty prices at our New York City clinic range from $4,000 to $6,800. This price range varies based on individual cases, so we recommend you book an appointment with us to determine the exact quote.
What are the risks of labiaplasty?

Like all other surgical procedures, labiaplasty involves its own risks and complications. These include bleeding, infection, bruising, or scarring. However, these risks are very rare at our advanced facility.
Who is eligible for a labiaplasty?

Any woman above 18 years of age, in good health, seeking to reconstruct their labia for functional and aesthetic purposes is eligible to undergo a labiaplasty.
What is included in the cost of labiaplasty?

Several factors determine the cost of Labiaplasty in New York City. These include the cost of the surgery, the type of anesthesia given to the patient, other procedures, and the total number of appointments.