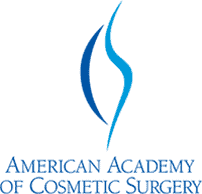 Globally Renowned Vaginal Reconstruction Surgeon, Dr. Ammar Mahmoud
Dr. Ammar Mahmoud is a distinguished surgeon certified in the field of cosmetic gynecology. With a track record of thousands of successful vaginal reconstruction surgeries, he is a leading authority in minimally invasive and laser-assisted vaginal rejuvenation techniques.
Renowned for his individualized approach to patient care, Dr. Mahmoud is a leading specialist for those looking to enhance their sexual well-being and confidence. He is also a respected speaker and acclaimed lecturer, frequently presenting at major conferences on cosmetic gynecology both in the United States and internationally.
Through his specialized vaginal reconstruction procedures, Dr. Mahmoud has empowered countless women to regain their vitality and enhance their pleasure.
What is Vaginal Reconstruction?
Vaginal reconstruction encompasses a diverse range of surgical procedures tailored to refine and enhance the form and function of the vaginal canal. This specialized intervention is elective and sought after for various reasons, such as; rectifying anatomical deformities, addressing congenital conditions, and improving both the aesthetic appearance and the functionality of the vaginal area following events like trauma, childbirth or even surgery.
A vaginal reconstruction surgery not only enhances the aesthetic appearance of the vagina but also helps improve the structural and functional aspects. The entire procedure encompasses various treatments like vaginoplasty, labial reconstruction, perineal reconstruction and pelvic pain relief treatment.
Benefits of the Vaginal Reconstruction Surgery
Improved Vaginal Aesthetics
Enhanced Self-Esteem
Restored Structure & Functionality
Improved Sexual Experience (through increased vaginal sensitivity & sensation)
Pain Alleviation
Reduced Urinary Incontinence Issues
Better Quality of Life
Reduced Irritation from Chafing
Increased Lubrication & Moisture
Read Our Reviews
Check out what our clients are saying about our labiaplasty services on Google.
Theresa Ladue
Was extremely happy with my procedure. no issues with my bladder leaking when I cough or laugh what a difference it has made for my life. The staff is so nice and they make you feel so comfortable. Dr Ammar explained everything in detail I could not be happier and recommend him highly.
Sincerely Kim
I went to see Dr. Mahmoud about a sensitive matter urine leakage, I'm was nervous and embarrassed. No need Dr. Mahmoud was kind, caring, and understanding to my needs and concerns. His staff exemplifies his energy kind, caring, classy atmosphere. I'm pleased with my results 3 days post op immediate improvements, no more liners. Excellent work.
Shantoy Ricketts
I have an amazing experience with dr ammar Mahmoud I got a labiaplasty and fat transfer for value to the vagina,which was pain free and also I'm pleased with my final results.I would recommend anyone to dr ammar and his wonderful caring compassionate staff.
How Does Vaginal Reconstruction Work?
Vaginal reconstruction surgery is a delicate procedure involving the repair or reconstruction of the vaginal area and must be performed by a highly experienced specialist with great expertise. The specific techniques and approaches used in the surgery depend on the underlying issue being treated as well as the patient's vaginal reconstruction and rejuvenation goals.
This procedure may be medically necessary or desired for cosmetic goals and seeks to restore normal function while alleviating symptoms related to various gynecological issues.
What are the Primary Indications for Vaginal Reconstruction Surgery?
Vaginal reconstruction procedures are recommended for individuals with specific concerns related to their vaginal health. These indications include:
Vaginal Laxity: women after childbirth or with age-related changes may complain of vaginal laxity; some may seek ways to regain tightness and muscle tone in the vaginal area and thus are candidates for this procedure.
Anatomical Irregularities: women with congenital abnormalities such as vaginal agenesis or atresia may require this surgical procedure to correct and restore functional and cosmetic appearance.
Trauma: women with injuries to the genital area, be it from accidents or previous surgeries, may require this procedure for restorative purposes.
Urinary Incontinence: this procedure may be part of a comprehensive treatment approach used in managing urinary incontinence (especially stress incontinence), especially when it is associated with vaginal wall prolapse (cystocele) that results from weakness in the vaginal muscles.
To Enhance Sexual Experience: women looking to improve their sexual satisfaction, often due to reduced sensitivity or satisfaction, may seek out and benefit from this procedure.
Address Cosmetic Concerns: some women opt for this procedure simply to change the appearance of the vaginal area.
Post-Cancer Rehabilitation; vaginal reconstruction may be required in women who have had surgical treatments for gynecological cancers, e.g. vulva or vaginal cancers.
The Vaginal Reconstruction Procedure
Women whose urethral-vaginal area has been altered due to the various reasons mentioned above often seek to get their vagina reconstructed. The procedure involves labia reconstruction as well as restoration of the vaginal canal. It's crucial to consult with a qualified medical specialist for an accurate diagnosis and appropriate treatment options tailored to your needs.
The procedure begins with a one-on-one consultation with our vaginal reconstruction expert, Dr. Ammar. This will be held in a friendly, welcoming environment at our state-of-the-art facility in New York City, ensuring you feel at ease during your visit. Our expert doctor provides personalized treatment plans designed to address specific medical concerns and unique needs.
During this, he will evaluate the patient's overall health & determine the best-suited approach to enhancing their vaginal structure, appearance and functionality. He will also provide realistic expectations discuss the procedure, and possible complications that could arise. He may take photographs of the genital area showing any asymmetry or abnormality before the procedure.
We ensure to make the procedure as pain-free and comfortable as possible for our patients. Before proceeding with the vaginal reconstruction surgery, patients are put under general or local anesthesia, according to the surgeon's recommendation or their preference.
The procedure is performed during a period in your cycle when menstruation has ceased. Shaving of the perineum may be required, and preoperative antibiotics might be administered prior to the procedure to prevent infection and improve success rate.
We ensure to make the procedure as pain-free and comfortable as possible for our patients. Before proceeding with the vaginal reconstruction surgery, patients are put under general, regional, or local anesthesia or light sedation, according to the surgeon's recommendation or the patient's preference.
Following this, the surgeon begins the reconstruction procedure required for optimal results. Once this is finalized, he will make the necessary incisions and carry out the reconstruction.
The procedure could involve grafting tissue, removing excess tissue, or reshaping the existing structure. Absorbable sutures are used to close the incisions.
After the surgery, there will be immediate postoperative monitoring to check for any complications, and medication will be provided for pain relief. The surgeon gives detailed instructions for cleaning and caring for the surgical site. Finally, follow-up appointments will be scheduled to monitor healing and assess the outcome of the surgery.
Factors Contributing to the Long-Term Success of a Vaginal Reconstruction Procedure
The long-term success of a vaginal reconstruction procedure depends on several factors which can be viewed from a preoperative, intraoperative and postoperative perspective. These include:
Preoperative Factors
Patient Selection: long-term success starts with understanding the patient's unique concerns, expectations and medical history. This helps in making an informed decision.
Comprehensive Assessment: a detailed evaluation of the patient's medical history, including the history of any prior surgeries, anatomical considerations and the nature of the concerns being addressed, lays the groundwork for a tailored surgical plan that improves chances of success.
Surgical Expertise: the skill and experience of the surgeon performing the procedure are vital as a seasoned and highly experienced surgeon improves the chances of long-term success.
Individualized Approach: tailoring the surgical approach to meet the unique needs and goals of the patient increases the likelihood of success.
Intraoperative Factors
Surgical Technique: the vaginal reconstruction procedure requires a delicate and meticulous technique, gentle tissue handling and dissection, and proper closure and placement of sutures to prevent hematoma collection, significantly affecting the outcome.
Adequate Blood Supply: it is crucial to maintain an uninterrupted blood supply as this is needed for optimal healing and maintaining tissue viability.
Gentle Tissue Manipulation: gentle tissue handling and careful manipulation during the surgery help reduce the risk of complications and promote optimal healing.
Postoperative Factors
Attentive Recovery: adequate postoperative care, which includes close monitoring for any signs of infection, hematoma, or complications, is essential. Scheduling regular follow-up visits is necessary as this will allow for timely intervention if any complications arise. This helps increase the chances of a successful outcome.
Adherence to Instructions: the patient's compliance with postoperative instructions, such as the use of ice packs, elevation of the operation site, use of a squirt bottle to help keep the perineum clean and dry, as well as taking prescribed medications, plays a crucial role in recovery.
Lifestyle Modification: tailored advice on lifestyle modifications, e.g. avoiding prolonged standing, avoiding penetrative activities like tampon insertion and sexual intercourse, ensures that no strain is put on the surgical site, which helps in optimal recovery.
Long-Term Monitoring & Maintenance: continued monitoring of the surgical site and addressing any concerns that may occur over time contributes to the overall success and satisfaction following the procedure.
While these factors collectively influence the surgical outcome and success of the procedure, it is essential to recognize that individual responses can vary. Open and transparent communication between the patient and her healthcare provider is critical for improving outcomes.
Other Minimally Invasive & Non-Surgical Vaginal Rejuvenation Treatments
Patients who prefer to avoid surgical intervention for vaginal rejuvenation have the option of achieving similar outcomes through non-surgical methods. These alternative treatments utilize radio frequency (RF) and laser technology for the procedure.
Thermiva
A non-surgical approach to vaginal rejuvenation, Thermiva employs a specialized wand that releases radio frequency waves. This device activates collagen synthesis, effectively firming the vaginal canal and adjacent areas.
Usually completed in a span of 30 to 40 minutes, the Thermiva treatment divides this time between tightening the vagina and vaginal canal and vaginal lip reconstruction. This low-risk, minimally invasive procedure is carried out with utmost safety, causing no discomfort or required recovery time. Noticeable results can be observed immediately after the initial treatment.
FemiLift
The FemiLift technique employs medically validated CO2 laser technology to enhance vaginal firmness and boost the patient's sexual function. The treatment starts with a FemiLift expert carefully inserting a laser-equipped probe into the vaginal passage. This non-painful procedure emits thermal energy and fractionated light to trigger collagen formation.
This laser-based approach to vaginal tightening encourages the development of new tissue, which not only firms the vaginal walls but also improves its aesthetic appeal. The advantages of FemiLift include strengthened vaginal muscles, reduced urinary incontinence, and improved natural lubrication.
Why It Is Important to Choose The Right Surgeon & Clinic for Your Vaginal Reconstruction Surgery in New York
Vaginal rejuvenation and reconstruction procedures are intricate and extremely sensitive in nature, making it crucial to entrust the process to a qualified cosmetic OB-GYN surgeon. Our top OB-GYN surgeon, Dr. Ammar Mahmoud, is an expert in minimally invasive and non-surgical vaginal rejuvenation techniques. With extensive experience in the field, he has successfully performed a multitude of procedures with a high rate of success.
Furthermore, our advanced vaginal rejuvenation center in New York offers the utmost comfort to our patients. Utilizing state-of-the-art equipment and techniques, we aim to achieve precise outcomes while strictly adhering to the highest medical protocols.
Before and After Vaginal Reconstruction Surgery
As the leading clinic for vaginal reconstruction surgery in New York, we have helped numerous women achieve their vaginal rejuvenation goals. We are proud to have a highly satisfied and loyal patient base.
View our before and after vaginal reconstruction photos to see the significant results of our treatments.
Book a FREE Personal Consultation Today
At Alineal Labiaplasty NYC, we offer all our new patients a no-cost, no-obligation one-on-one consultation with our leading OB-GYN surgeon. During this consultation, we will help you determine the best-suited approaches for your overall vaginal reconstruction goals and requirements.
FAQ's
What is Vaginal Reconstruction Surgery?

Vaginal reconstruction surgery is an invasive surgical medical procedure aimed at restoring or altering the structure and function of the vagina. It may be performed for various reasons, including childbirth, congenital abnormalities, trauma, or medical conditions like vaginal atrophy or cancer.
Who is an Ideal Candidate for Vaginal Reconstruction?

Individuals who have undergone childbirth, have experienced trauma, structural abnormalities, or suffer from medical conditions affecting the vagina. It's essential to consult a qualified healthcare provider for a comprehensive evaluation.
Is the Procedure Painful?

Patients are generally administered anesthesia, so the procedure itself is not painful. Postoperative discomfort can be managed with medication.
Are There Non-Surgical Alternatives?

Yes, non-surgical alternatives like Thermiva and FemiLift use radio frequency or laser energy to achieve similar results. These are generally less invasive but may require multiple sessions.
Are the results following the procedure permanent?

The results of a vaginal reconstruction procedure can be long-lasting; however, it is crucial to note that they may not be entirely permanent. Factors such as age-related changes, childbirth, weight fluctuations, and individual variations are some of the factors that may affect the durability of the outcome.
How risky is the procedure?

In experienced hands, this procedure is safe and has low complication rates. Complications which could occur include anesthetic complications, infections, pain, bleeding, hematoma formation and unsatisfactory results.
How much does a vaginal reconstruction procedure cost?

The cost of a vaginal reconstruction procedure varies depending on the geographical location, number of procedures being performed, surgeon's expertise and need for anesthesia. The final cost at the end of the journey may range anywhere from $4,000-$10,000. We recommend you book an appointment to know the estimate for your vaginal rejuvenation goals.
How long does the vaginal reconstruction procedure last?

The procedure can take anywhere from 1-4 hours, depending on the requirements and extent of changes that need to be performed.
What is the recovery time following a vaginal reconstruction procedure?

In the immediate period, patients may remain in the hospital for a day or two. During this time, there may be swelling and pain, and the patient may require medications to reduce discomfort. They are also advised to limit activities. Patients can resume activity and return to work 2-6 weeks after the procedure. However, they are still advised to avoid activities that could strain the surgical site. After 6 weeks, complete healing is expected to occur, and patients can return to their pre-surgery activities.