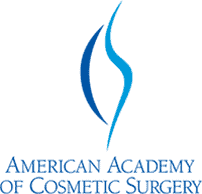 Labia Augmentation Specialist, Dr. Ammar Mahmoud
Dr. Mahmoud is a highly trained cosmetic gynecological surgeon specializing in labia majora augmentation and enhancement procedures. With high experience in gynecology and cosmetic surgery, he has successfully conducted thousands of treatments for vaginal rejuvenation and tightening.
He is adept at performing various techniques for vaginal rejuvenation, including fat grafting to labia majora. Dr. Mahmoud is committed to helping women achieve their desired vaginal aesthetics and functionality. Highly sought after by patients, he has established himself as a trusted authority in the field, setting new standards of excellence in cosmetic gynecological care.
Dr. Mahmoud is highly distinguished in cosmetic gynecology for prioritizing patient safety, comfort, and satisfaction. In addition to these, he also serves in the following positions:
Member of the American Society of Liposuction Surgery for Labia Fat Transfer
Member of the American Society of Cosmetic Surgeons
Member of the American Society of Cosmetic Laser Surgery
Head of the Scientific Committee and Board of Directors for the Annual International Conference on Cosmetic Gynecology
Key Opinion Leader for Laser Vaginal Rejuvenation for Candela Medical Lasers
Lecturer at the International Society of Cosmetic Gynecology 2022
What is Labia Majora Augmentation?
Labia majora augmentation is a minimally invasive vaginal rejuvenation procedure to add volume and fullness to the labia majora (outer vaginal lips). The procedure addresses concerns related to labial atrophy, which occurs due to aging, hormonal changes, childbirth or weight loss. Patients may seek labia majora augmentation for both aesthetic and functional reasons.
When appropriately performed by an experienced surgeon, labia augmentation can be a safe, effective procedure that produces highly satisfactory results for the patient. It is often performed under local or general anesthesia, depending on the patient's choice or the surgeon's recommendation.
Read Our Reviews
Check out what our clients are saying about our labiaplasty services on Google.
Theresa Ladue
Was extremely happy with my procedure. no issues with my bladder leaking when I cough or laugh what a difference it has made for my life. The staff is so nice and they make you feel so comfortable. Dr Ammar explained everything in detail I could not be happier and recommend him highly.
Sincerely Kim
I went to see Dr. Mahmoud about a sensitive matter urine leakage, I'm was nervous and embarrassed. No need Dr. Mahmoud was kind, caring, and understanding to my needs and concerns. His staff exemplifies his energy kind, caring, classy atmosphere. I'm pleased with my results 3 days post op immediate improvements, no more liners. Excellent work.
Shantoy Ricketts
I have an amazing experience with dr ammar Mahmoud I got a labiaplasty and fat transfer for value to the vagina,which was pain free and also I'm pleased with my final results.I would recommend anyone to dr ammar and his wonderful caring compassionate staff.
How Does Labia Majora Augmentation Work?
Effective labia majora augmentation is achieved via minimally invasive and relatively pain-free procedures that provide volume and plumpness to the outer labia. Our vaginal rejuvenation specialist harvests fat from another body part (usually the abdomen or thighs), purifies it and injects it into the patient's labia majora to achieve the desired fullness. Alternatively, we also perform the procedure with labia majora fillers.
The procedure enhances the appearance of the labia while also making it tighter and more firm due to the added fullness. At Alinea Labiaplasty NYC, we aim to provide our patients with cosmetic gynecological treatments catering to their sexual requirements and goals. Our personalized approach helps achieve optimal vaginal rejuvenation for each individual.
The Labia Majora Augmentation Procedure
The procedure for labia augmentation at our state-of-the-art facility in New York begins with a thorough one-on-one consultation. During this, we determine the most suitable techniques for your requirements.
This is followed by a health assessment, where patients may need to undergo routine blood tests and medical evaluations. We provide a detailed plan outlining the procedure, expected outcomes, and potential risks.
Once the procedure is finalized, we collect approximately 50-100 millilitres of fat using VASER liposuction. The extracted fat undergoes an advanced filtration process to isolate the highest-quality cells for optimal results in the augmentation procedure.
Typically, the fat used for labia majora augmentation is harvested from the inner or outer thighs, sometimes both or the abdomen. This natural option is considered relatively safe, as it uses the patient's own tissues.
After the fat transfer process is completed, approximately 60-70% of the injected fat will remain permanent, making this a long-lasting, one-time procedure.
Patients undergoing the labia majora augmentation procedure at our vaginal rejuvenation center reported significant enhancements in vaginal aesthetics, functionality, and overall sexual well-being.
Benefits of Labia Majora Augmentation
The procedure of labia augmentation with fat transfer has both aesthetic and functional benefits.
Safe & Effective
Achieve Desired Results
Enhanced Aesthetic Appeal
Improved Self-Confidence
Increased Comfort
Long-Lasting Results
Revitalized Sexual Wellness
Minimal Downtime
Who is Eligible for Labia Augmentation?
The decision to undergo labia majora augmentation is highly personal and requires careful consideration. However, any woman above 18 years old experiencing loss of volume or sagging in the labia majora may opt for this procedure.
Also, women seeking aesthetic and functional enhancement of the vaginal area are eligible for the procedure. Anyone undergoing this procedure must be in sound mental and physical health.
Choosing the Right Surgeon for Labia Majora Fat Graft
Labia augmentation involves delicate processes and requires an expert in the field to perform the procedure. Getting it done by a professional with high experience will help achieve the desired results and minimize the risk of complications. This cosmetic procedure should only be decided upon after careful consideration and thorough consultation with a qualified professional.
Dr. Mahmoud is a highly qualified cosmetic GYN surgeon with years of experience & expertise in the field. During the initial personal consultation with the patient, he discusses their medical history and the labia majora augmentation procedure, its benefits, as well as the potential risks & complications. Once the surgery is finalized, he also provides pre-operative counselling, post-operative care and ongoing advice during recovery.
Book a FREE Personal Consultation
At Alinea Labiaplasty NYC, we offer all our new patients a free, no-obligation personal consultation with our top specialist, Dr. Ammar Mahmoud. Our team of experts will help you determine the best treatment for your aesthetic and functional vaginal rejuvenation goals.
FAQ's
What Is labia majora augmentation?

Labia majora augmentation is a cosmetic procedure focused on enhancing the size and shape of the labia majora, the outer vaginal lips. This procedure aims to improve the aesthetics, functionality, and comfort of the vaginal area.
Is labia majora augmentation permanent?

The permanency of the procedure depends on the technique used. For example, with fat grafting, approximately 60-70% of the transferred fat is expected to remain permanently. However, treatments using hyaluronic acid fillers may require follow-up visits for maintenance from time to time, as their effects typically last 6 to 18 months.
What are the risks associated with labia majora augmentation?

While labia majora augmentation is generally considered safe when performed by a qualified cosmetic gynecological surgeon, some risks could include infection, scarring, or uneven results. A comprehensive consultation before the procedure to ensure you are eligible helps avoid these risks.
What is recovery like following a labia majora augmentation?

You may usually return to work in as little as three days. For exercising or engaging in sexual activities, it is usually recommended to wait 1-2 weeks.