Dr. Ammar Mahmoud, MD - Obstetrics & Gynecology
Board-Certified Cosmetic Gynecological Surgeon
Dr. Ammar Mahmoud is a globally recognized cosmetic gynecologist. His area of specialization encompasses both minimally and non-invasive vaginal rejuvenation procedures aimed at enhancing sexual well-being and functionality.
With high expertise in cosmetic and functional gynecological treatments combined with tissue engineering, Dr. Mahmoud is committed to providing patient-centred care. He approaches each patient with compassion, dedication, and professional excellence, tailoring treatments to meet individual needs.
Education
Dr. Mahmoud received his medical training from St. George's, University of London, where he held the position of Vice President for the Medical Honor Society and was a board member of the Anatomical Clinical Research Society.
He fulfilled his Obstetrics and Gynecology Residency Program at the State University of New York Downstate and continues to contribute there as a Clinical Associate Professor.
Affiliations
Faculty member at the International Cosmetic Gynecology Conference, 2018 & 2019.
Head of the Scientific Committee and Board of Directors for the Annual International Conference on Cosmetic Gynecology
Lecturer at the International Society of Cosmetic Gynecology 2022
Member of the American Society of Cosmetic Surgeons
Member of the American Society of Cosmetic Laser Surgery
Member of the American Society of Liposuction Surgery for Labia Fat Transfer
Key Opinion Leader for Laser Vaginal Rejuvenation for Candela Medical Lasers
In recent years, Dr. Mahmoud has been a prominent keynote speaker, sharing his insights on advanced labiaplasty and vaginoplasty techniques. Prioritizing safety and satisfaction, he continues to empower women by offering state-of-the-art procedures that enhance both form and function.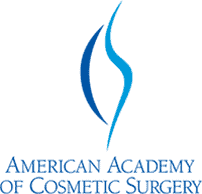 About Alinea Labiaplasty NYC Patient Education
The Alinea Labiaplasty NYC Patient Education section aims to be a comprehensive resource for anyone interested in cosmetic gynecological surgery. Here, we bring you in-depth procedure guides, frequently asked questions on vaginal rejuvenation, real-life accounts from patients who have undergone procedures, and more.